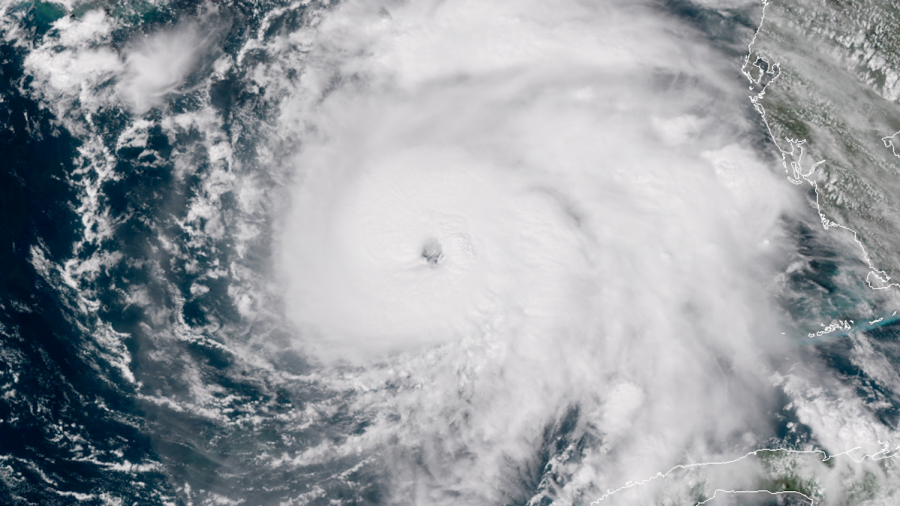 Hurricane Michael, suspected to be the worst hurricane in the Gulf coast in over a decade, is currently 295 miles of the Panhandle of Florida, it is suspected to make landfall as a major hurricane with 115 mph winds on Wednesday afternoon.
The storm is moving at 12 mph and Pensacola will be getting 100% of these hurricane force winds on Wednesday afternoon.
Governor Rick Scott declared a state of emergency for over 35 counties and is encouraging residents to evacuate if they are in the path of the storm.
He is also afraid of the deadly storm surge raising of levels from 8 to 12 feet high. A storm surge warning was placed for most of the north-west coast along with a hurricane warning.
In an interview with Governor Scott, he said how "Remember, we can rebuild your house, but we cannot rebuild your life."
Michael is a fast moving storm, so flooding will be minor compared to other slow moving storms that have hit the nation such as Hurricane Florence a few weeks ago.
After landfall, Michael will go inland across South Carolina's capital, harder than Florence did, with tropical storm winds and flash flooding.
Florida can expect damages of properties and a lot power outages similar to Hurricane Irma last year, where millions of dollars was spent on repairs.
Here in South Florida, be prepared to get a few light storms over the week as temperatures stay normal for this time of year.
To help people that will be affected by Hurricane Michael you can donate to The American Red Cross which helps millions in getting back on their feet.