Students Stress Levels Are Sky Rocketing
Hang on for a minute...we're trying to find some more stories you might like.
Students stress leveles have been increasing as the years progress, the level drastically escalates in high school. In my opinion, students should not recieve as much homework as they currently do. Also, work loads should have a limit. I have heard many complaints on the topic from students and parents. Students from South Broward High School say that homework does not help them. They should have note taking, notebook checks, tests, and an occasional quiz. 
NYU.edu states that almost half of schools students are stressed (49%) in school because of all the work they get. I wish that schools would genuinely care about students' stress levels and mental health. Teachers should be more caring for students. The teachers should make their classrooms healthier and happy. They should be more caring so school could be a healthier environment for everyone, so everyone could be in a healthy and happy environment.
In my opinion, students should take the classes that they want to take and what they actually need for their future career they have picked. School should be a place where students feel happy and should say "I am so excited to go to this class," instead of "oh no I am really not ready and I am not in the mood for this class." 
We need to work on making  school a fun, happy, and healthy place for students and teachers that are in school. Step by step, we are getting closer to a better environment in school.
About the Writer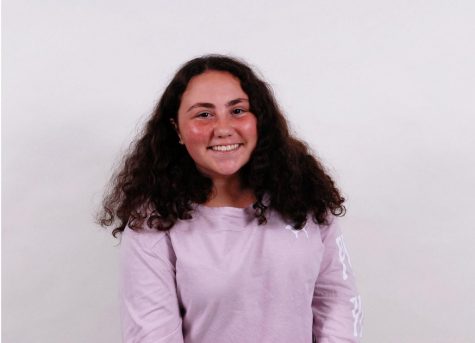 Sara Hertzberg, Contributor
Sara Hertzberg is a sophomore who likes dogs, spaghetti, and the movie Deadpool, in fact, she has a dog named Delta. She enjoys the writing aspect of journalism...