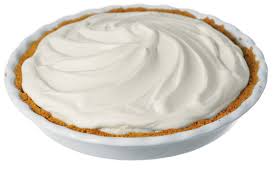 Splat! Pie Day is Here
Splat! Squish! Bam! That was the sound Mr. Saunder heard as a cream pie was hurled in his face.
Mr. Saunders, Mrs. Kelly, and Mr O'toole put themselves out there.
On October 22nd, Spirit Week was off to a lively start with Pie Day. It was an exciting way to start of the week in which would soon lead to the pep rally on Friday the 26th.
During lunch, students gathered around the picnic tables as pies were being thrown. About 25 students volunteered to throw the cream pies. Students According to 9th grader Alexis McMurray "It felt good to throw the pie." Although students had a good time, some claimed to feel guilty afterwards. According to senior Raphael Mcrosh, "It felt good, it's all about the fun, but I also felt kind of guilty after throwing the pie."
After the students humiliated their teachers, students huddled together and cheered as a few students had a dance off.
Mrs. Kelly said, "I do it every year and it's always amusing for students to throw pies at teachers.", she was also laughing ans having a good time the whole time. If the role was switched, Mrs. Kelly would not throw pies at the students. "I wouldn't throw it, it's not my thing to throw anything at people" she said.