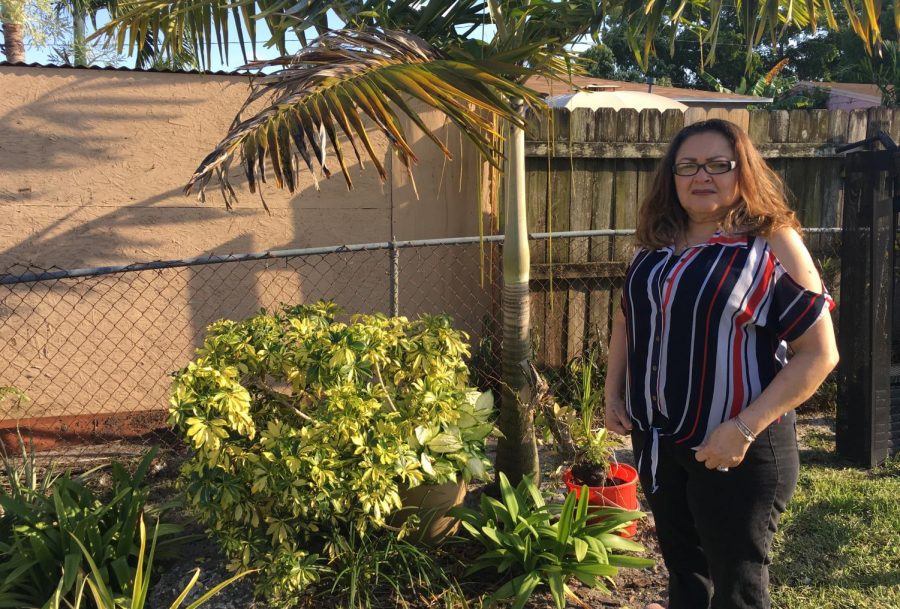 Aydee Panayi, Retired Telemarketer
A retired telemarketer and now grandmother to three, Aydee Panayi has led a life to tell. Originally from Cali, Colombia, she moved to the United States when she was 24 with her family in hope of a better future.
"Being in the United States meant I was able to be with my family and husband, who at the time was in the army," said Panayi.
Panayi lived in Queens, New York for 26 years working as a telemarketer before moving to Hollywood, Florida to help raise her grandchildren.
"We're [telemarketers] selling a product or service, so in my case, I would sell a service to consolidate debts that people may have," she said.
With the help of her daughter, she gardens in her backyard, cultivating an assortment of pineapples, potatoes, aloe vera, and various other flowers.
"I aspire to be remembered as a person that cared for all: people, plants, animals. I want to make a difference in peoples lives and if its inspiring others from what I do, then I'll continue doing what I'm doing," said Panayi.
Panayi says while she may not fear deeper things like death, she does have the mundane fear of falling from a high place. She places great value on the happiness of those around her and is easily overcome with contentment.
"I would wish for nothing to change in my life," said Panayi. "There is isn't a thing I am not content with. I have my family, my friends, a home to live in and there's nothing more I could ask for."

Aydee Panayi, Retired Telemarketer