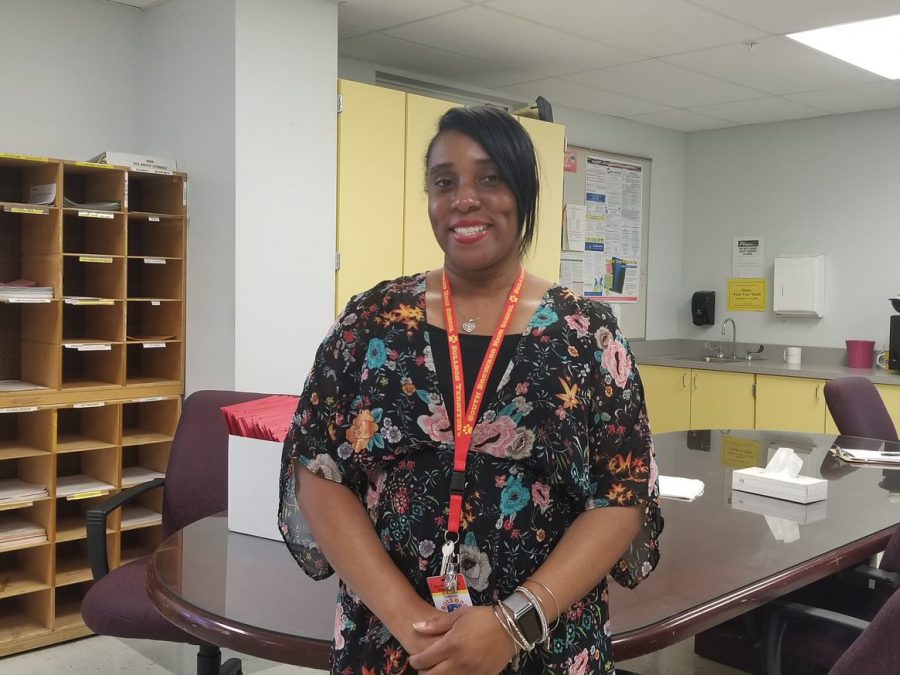 Ms. Brackin
Salon owner and secretary? Both are big accomplishments for staff member Ms. Brackin. In South Broward High-school's main office, 9th grade secretary Ms. Brackin works. For the two school years Ms. Brackin has worked at South Broward, she finds it wholesome how staff members care about the students and their advantages.
Brackin notes, "Personally, I love working around high school students. Everyone gets along." Down with being a salon owner, she takes pride in beauty.
Though, Brackin fears of not being able to accomplish what she is capable of.
"If I'm not able to achieve something I have potential in, it'll stick to me for a while," Brackin justifies.
Nevertheless, her character raises her well-being in which it fewer her fear. The environment of South Broward High-school brings her joy and has her navigate happily as a secretary.