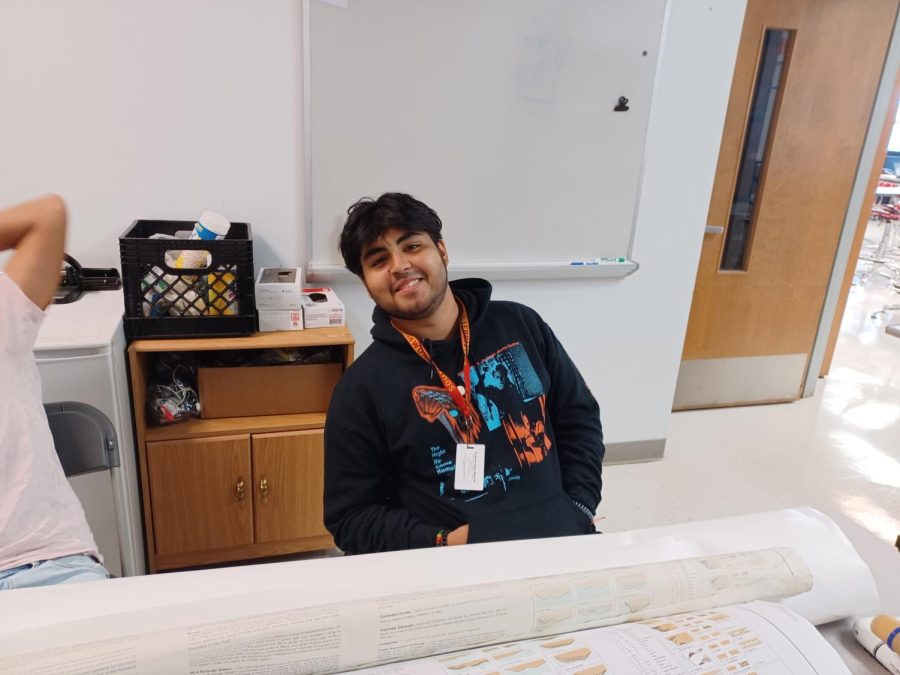 Mauricio Tobares
Mauricio Tobares, born and raised in Hollywood, Florida is a 16-year-old junior at SBHS. Some clubs he's in are SGA and Shark club. Tabores says he wants to be an engineer, hence, the fact has completed all the levels of the engineering class here at South Broward and wants to become an engineer after he graduates. Something that people should know about him is that he is smarter and nicer than he looks. 
A funny story that he has would be when he was a baby, one of his best friends' older sister deliberately made him trip and he hit his head on the living room table. 
"I was young and I didn't know any better, but whenever I talk about it always makes me laugh," said Tobares.
Taking an even further walk down memory lane, Mauricio reminisces on his middle school experience at Gulfstream Middle saying that it was the time when he was the happiest, had the most fun, and just had an overall great experience.
He even remembers a quote from one of his old teachers that resonates a lot with him and has kept him grounded through his bumpy-roaded childhood. 
"Don't look back more than you look forward, because the future is more important than the past."-Ms. Coleman