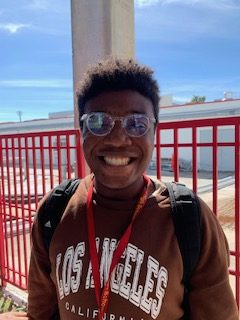 SBHS Junior, Joel Morris
Joel Morris, 16 year old, junior at South Broward High School. Morris was raised in Hallandale, Florida and hasn't moved since. One of his goals this year, is to get good grades to prepare for next year as a senior. An addition to good grades, Morris mentioned that dancing has always been a part of his life and was something he wanted to do. Which is why he is a member of the SBHS color guard team. 
Morris enjoys R&B music, mostly Chris Brown because he is a great artist. Givenchy and Versace are two of his favorite brands because of the aesthetic.
"Big cancer," Morris said when asked who are you. "Being a cancer makes talking to others come naturally to him".
One thing that nobody knows about him is that he's very flexible. One of Morris' biggest fears is falling in public because the embarrassment will kill him and his is biggest advice is to "forget people, make money."