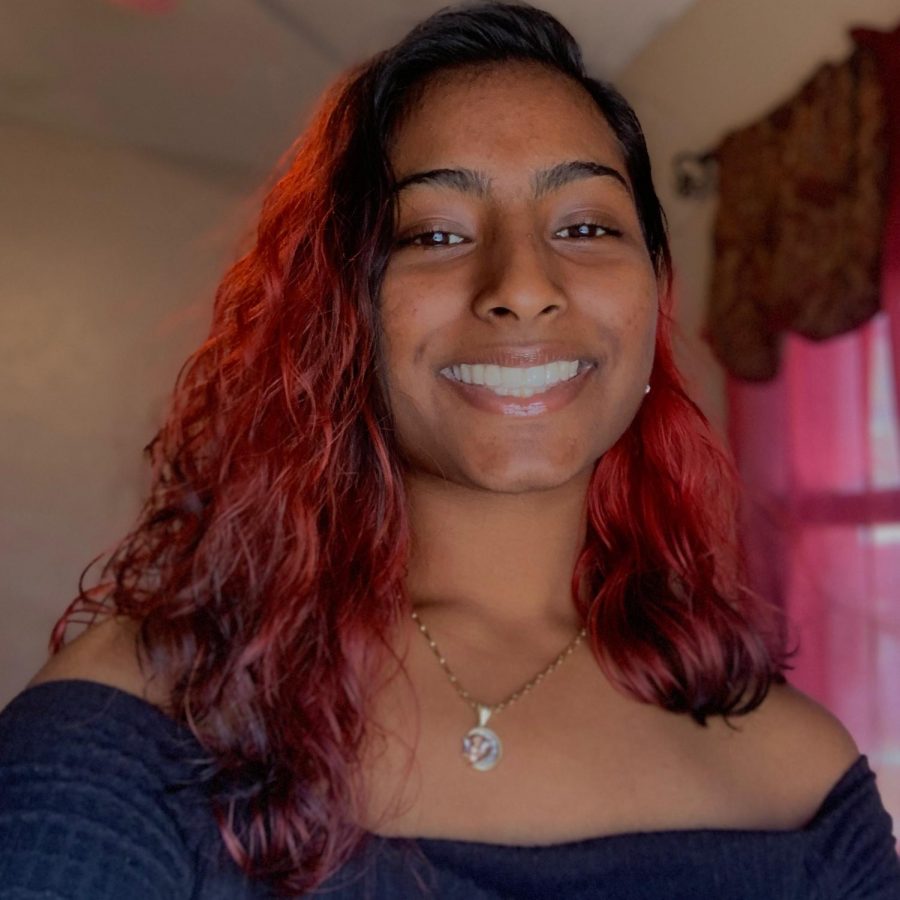 Elizabeth Ramotar is a 17-year-old senior at South Broward High School.
She took journalism to get out of her comfort zone and to try something new.
Ramotar was born in Queens, New York but grew up in Hollywood, FL. She is both Trinidadian and Guyanese.
She enjoys hanging out with her friends and family and going out on bike rides on the beach. Her family and a few friends call her Lizz.
She is a spontaneous person that likes to try new things including food. Her biggest stress in life right now is finding the perfect balance between her social and school life. She
finds that her friends make her laugh the most, and believes that compliments from strangers are the best.
Her favorite quote is from Maya Angelou that states, ''My mission in life is not merely to survive, but to thrive; and to do so with some passion, some compassion, some humor, and some style."
Ramotar doesn't look up to anybody because she feels that she can learn new things from everyone. A misconception people make about her, is that she is younger than she actually is because of her height.
One thing that many people don't know about her is that she was supposed to be a twin, and because of this she was born with an extra finger.
Ramotar's motto in life and advice that she gives people is: ''As hard something may seem in a few months it may not be as difficult.''  
Elizabeth Ramotar, Contributor
Jan 14, 2021

Photo Challenge: Macro

(Story)

Dec 15, 2020

All I Want For Christmas Is: Peace

(Story)

Dec 07, 2020

Listen up: Women In The Army

(Story)

Oct 05, 2020

Humans of Community (Un) Masked

(Story)