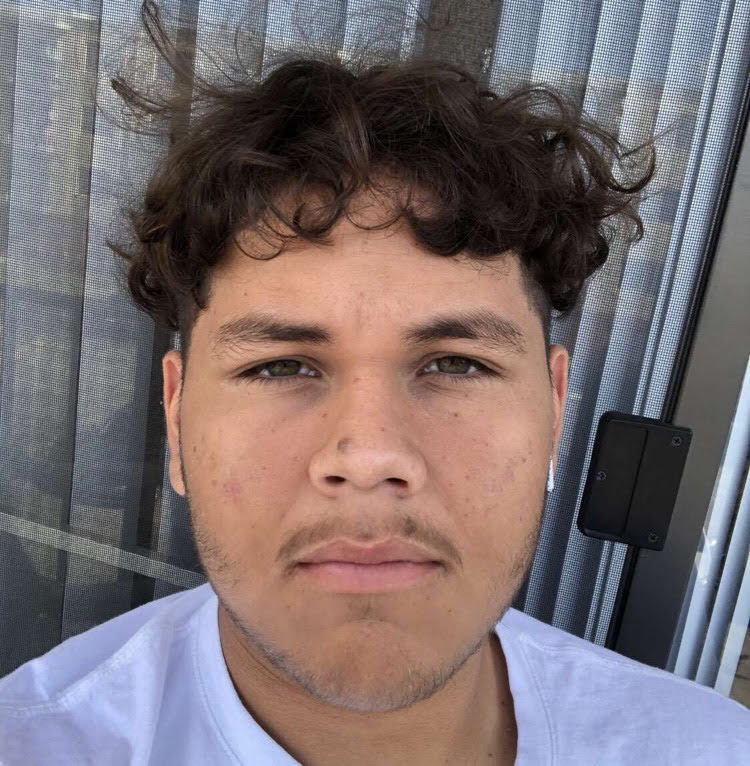 SBHS senior Freddy Peralta has spent all of his high school years at South Broward, and has been on the baseball team since his sophomore year. 
Outside of school, he boxes and collects sneakers. He's been doing those two things for as long as he can remember.
"I can't imagine my life without them," said Peralta. His favorite sneaker?
"No doubt, the Jordan 3 Retro True Blues." Peralta affirmed.
He is a very dedicated and hard-working person and that's no exaggeration. The 6' 2" infielder explains his passion and says "there's no point in not giving it your all." 
Peralta is a member of the National English Honor Society and Science National Honor Society, both nationally recognized clubs, that aren't just a cake walk to get into, requiring at least an overall 3.0 GPA along with a 3.5 GPA within their core subjects. 
"Balancing both academics and sports is a challenge to anyone," Peralta said."But the satisfaction is unlike any other." 
He hopes his dedication to the physical and the educational pays off in the future. 
"I hope to take boxing to the professional level, while also going to college for engineering," said Peralta. 
Freddy Peralta, Contributor
Dec 15, 2020

All I Want for Christmas is: Full Ownership of the Ocean

(Story)

Nov 30, 2020

COVID'S Got Boxing Careers on the Ropes

(Story/Media)

Oct 05, 2020

Humans of Community (Un) Masked

(Story)