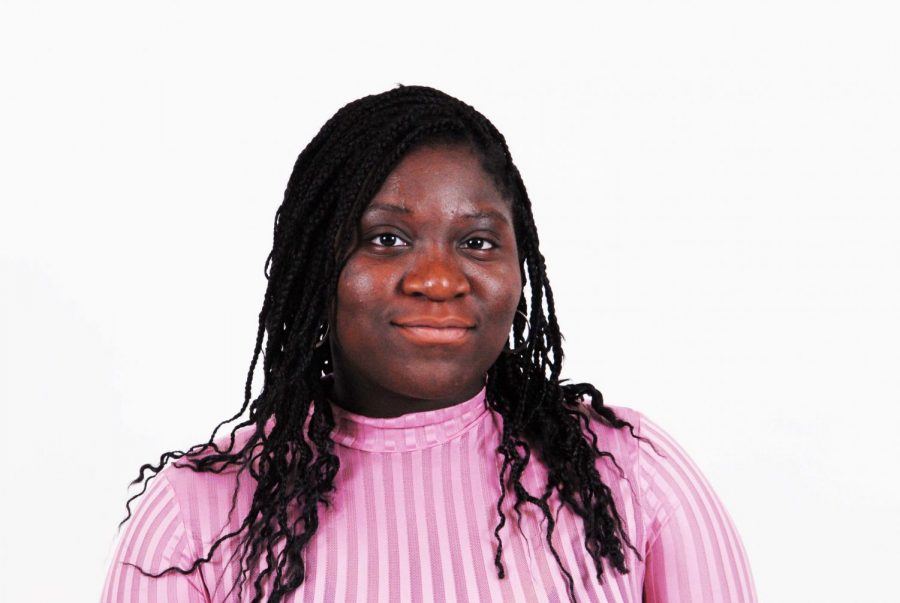 Meet Deborah Cayemitte, a very outgoing 16-year-old junior, who is a very unique person. She took journalism in her freshman year and this is her second year at The Bulldog Bark, because of her love for writing. Her passion is for making the world a better place.
While her academic strength is math, she struggles in language art's. Because she doesn't work, she has a lot of free time after school and spends it reading blogs and hanging out with friends.
Although Cayemitte doesn't play sports she dances which  she is phenomenal in. She wants to join ebony club and hosa this year.
Cayemitte fears not being successful while her hope is to be successful. Her dreams are to retire early but I find that silly because she's so young to think that far. She looks up to her sister and brother and she aspires to stay true to herself. Cayemitte hopes to own her own business in 10 years and she wants to help people. Her personality is more of a cat because she loves being Ms. Independent.
Cayemitte likes all music so she doesn't dislike any. Her ideal outfit is a dress, jacket and flats. She'd never be caught dead in a place with roaches which is ironic because she goes to South Broward High School. Her favorite movie is "Flush away" and her favorite food is pizza. She loves the Giants and oddly her favorite book is "Hatchet". She loves watching Trevor Noah perform.
She is not found of politics. She'd like to meet Biggie,her grandmother's twin brother and Trevor Noah. She wishes to improve her public speaking.
She wants to travel to Barcelona, Dubai and Switzerland. Cayemitte loves all animals and her favorite plant is mint. Her favorite insect is spiders and it's so weird she likes creepy crawlers.
Cayemitte's favorite colors are purple and blue. If she could be anyone she'd stay herself because "Nobody knows you better", which were her words. If she could have one super power it would be teleportation because she's always on the go.
Deborah Cayemitte, Coordinator
May 07, 2020

The Illustrious Life Of A Quarantined Teen

(Story)

Mar 12, 2020

Broward's Humane Society Helps Feral Cat Population

(Story)

Nov 18, 2019

A Haitian Homecoming

(Story)

May 22, 2018

Using Trash to Create Treasure

(Story)

Apr 09, 2018

Students at SBHS Share Thoughts on Protests and Gun Control

(Story)

Feb 21, 2018
Jan 19, 2018
Nov 21, 2017

New Club Finally Out Of The Kennel

(Story)