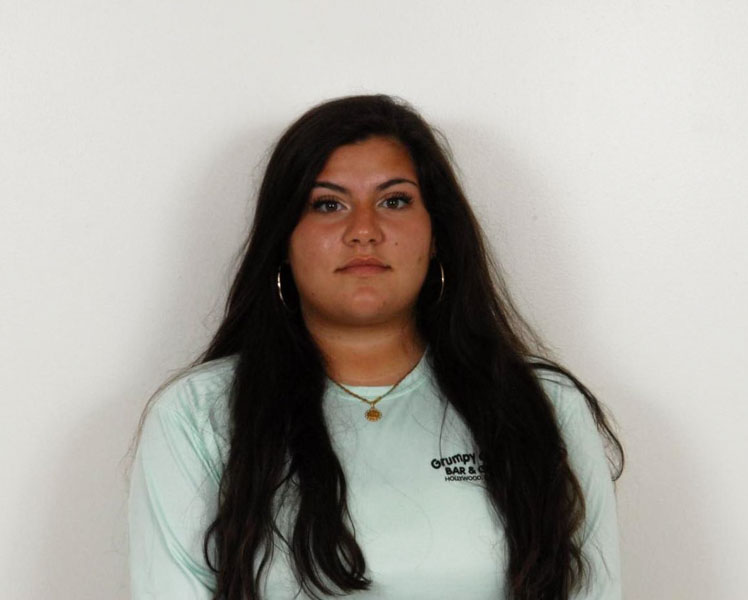 Jasmine Hadous is a sixteen-year-old junior who recently transferred to SBHS from Western High in Davie, Florida. She attended her old school for just a short five months, but before that, she lived in Michigan for the majority of her life. She hopes that South Broward High is the final school she attends within her high school career. Ms. Hadous was skeptical about joining journalism as she never cared much about the school newspaper or the events in between. She wished there was a creative writing class as she enjoyed poetry and figurative literature more than non-fiction works.
She always enjoyed writing and reading. Growing up it was her safe-haven, so she knew she had to use her talent in some progressive manner. Journalism was the best option, as it would not only improve the integrity of her redaction but would also give her the opportunity to be apart of something unprecedented and foreign to the teen. 
Jasmine is very passionate about several things. And because of this mentality, she has read way too many books to count, delved into a myriad of fantasies, and studied beyond her set curriculum. She became inversed in the worlds of religion and spiritual practices and got more out of life because of it. Its complexity intrigued her. Hadous surpassed her own expectations of her literary ability, as she excelled in her English and Science classes but failed to reach the benchmark in her math classes. She has devoted herself to always being busy. 
Due to this, fear and doubt were planted within her heart of hearts. She knew she was intelligent, after all, anyone who puts their mind to it can exceed the invisible boundaries set by both society and themselves.
"I keep myself occupied for fear of boredom as there is no greater poison to the mind than one that is inoperative," said Hadous. "
However, there was always a persistent, nagging voice in the crevices of my psyche," said Jasmine.
She is in an invariant war with herself and her subconscious: You're never going to get into that college. You'll never get the scores you need. You'll never be successful. These thoughts were and still are a constant mantra. 
Jasmine has learned from experience that fears can be the driving force of all failure. She admits to having fallen victim to such emotions and is familiar with the repercussions. 
"I remember vividly what the lowest points in my life were. Having your mind as your greatest foe places triumph furthest from your own grasp," she said.
This constant vulnerability was actually what made Hadous find her resolve. 
So, she thrives off of her fears because she will not let them win again.
Jasmine Hadous, Editor
May 27, 2020

SBHS Art Students Decorate Vans Shoes in Effort to Win $25,000

(Story)

May 19, 2020

Broward County Public Schools Opt for a Virtual Graduation for Seniors

(Story)

Jan 29, 2020

Humans of Community

(Story)