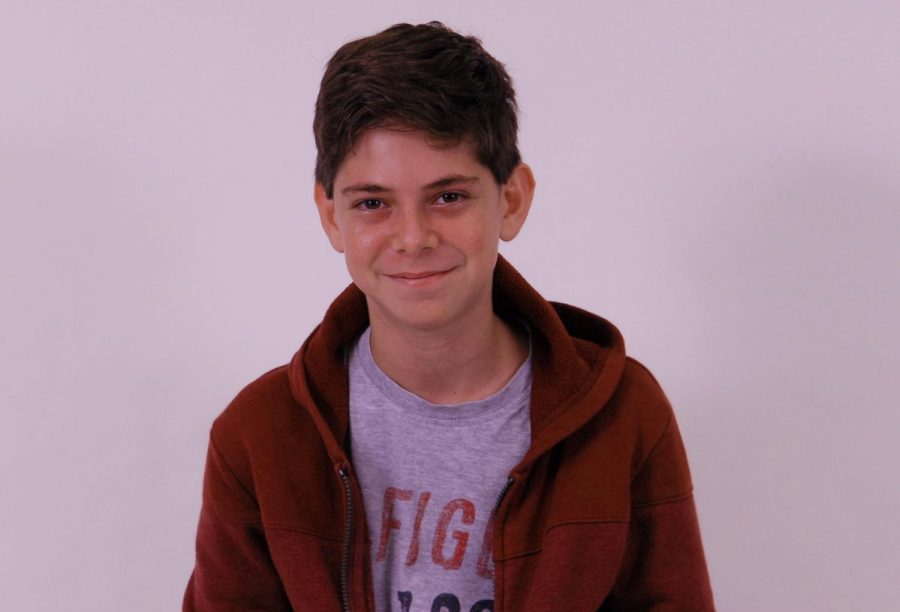 Leo Gast is a 9th grader at South Broward High School. He came from Attucks Middle School and recently joined 1st period journalism class because he loves writing. His greatest academic weakness would be math, while his greatest academic strength would be writing. He normally watches the news whenever he can, but he rarely reads it, unless something big happened.
When Gast was in 4th and 5th grade, he would write little books about random things he would see throughout his day. Sooner or later, writing became  more of a hobby than anything else. Although he enjoys writing, his biggest passion is soccer. He practices Monday through Saturday, two hours each day. After his practice he goes home to do homework and if he has time, he hangs out with his friends. His favorite soccer team is Barcelona and, he would love to meet Lionel Messi and Edson Arantes do Nascimento, also known as Pelé.
Some little things about him would be that he would never be caught dead in a jumpsuit and he loves bearded dragons. He'd love to visit Paris because "it's Paris." He'd also visit the Bahamas and the North Pole. He wouldn't mind being Bill Gates for a day, either. He "just to see what it feels like."
Leo Gast, Contributor
May 13, 2020

Virtual School Affecting Students and Parents

(Story)

Jan 29, 2020

Humans of Community

(Story)

Dec 12, 2019

Financial Class Open to All at South Broward

(Story)