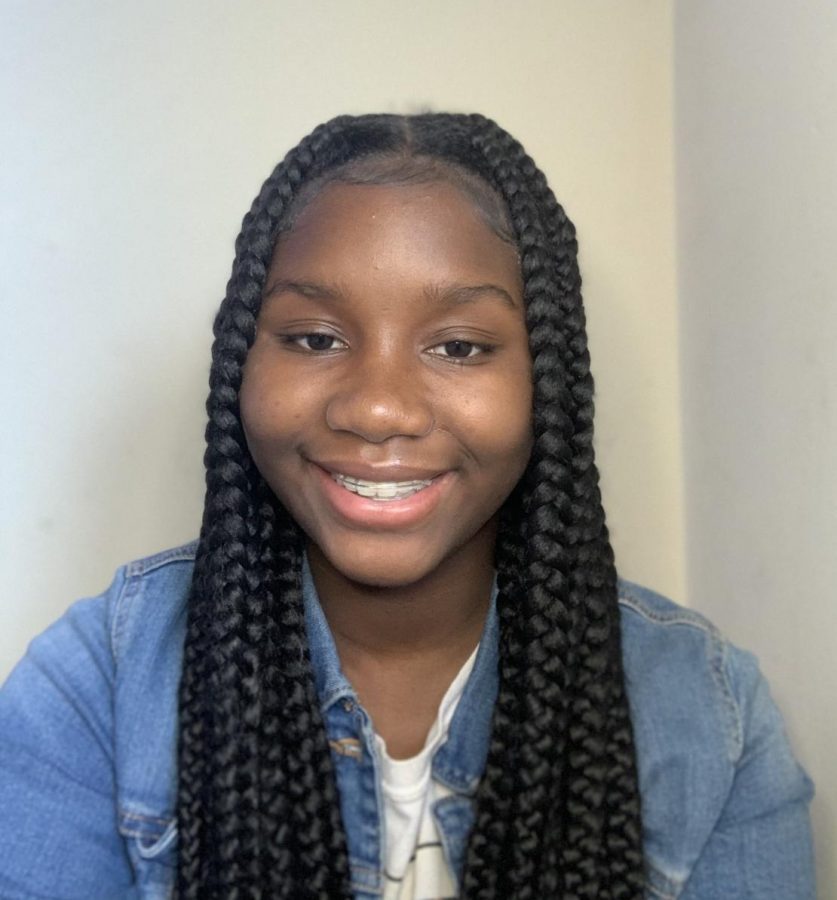 Markalya Lee is a 15-year-old sophomore at South Broward High School. Lee took journalism again this year because she felt like this would be a good opportunity to hone writing skills and develop her photography skills.
Lee is good in math, but struggles in history. For an hour everyday, she scrolls though social media, checking the news
. 
After school, Lee spends her time sleeping or watching Netflix.  Lee enjoys rap and R&B music, but dislikes country. Lee's favorite movie is "Rampage".She enjoys the bond George the gorilla and his trainer has. and how George can make you laugh in a sad moment.
After high school she hopes to pursue a career in the medical field. Lee's favorite food is seafood.She has a fear of red ants after having a bad experience. "I was chasing after my dog and stopped to catch my breath. My feet started to sting so I looked down and realized that my feet where covered with red fire ants and they started to crawl up my legs. I then ran to try to shake them off. When I finally got them off my feet where covered with small itchy bumps." Lee stated
You can catch her clad in joggers, graphic-tee, and Croc's or Jordan's. She tends to not like wearing dresses.
People think Lee is mean or rude by her natural face until she smiles.
A quote that Lee lives by is "Never apologize for being yourself." - Pabreathulo Coelho
Markalya Lee, Editor
Dec 17, 2020

All I Want for Christmas is: Love and Respect

(Story)

Nov 30, 2020

Students Struggle to Keep Cameras On

(Story)

Oct 22, 2020

Mr. Garza Wins Teacher Of The Year

(Story)

May 07, 2020

COVID-19 at SBHS. Here's How We See It.

(Story)

Feb 27, 2020

Under The Radar Cheerleaders

(Story)

Jan 29, 2020

Humans of Community

(Story)

Nov 19, 2019

Attention Teens: Sexting Can Ruin Your Life

(Story)