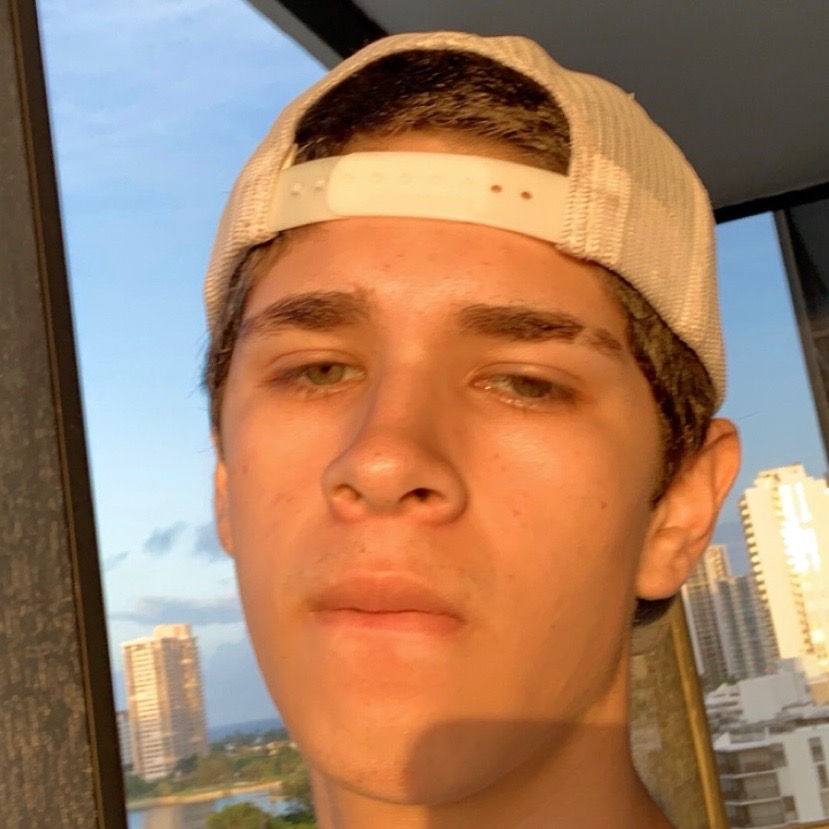 Nahum Vasquez is a south Broward student who grew up in Peru and moved to Florida he said he has moved 5 times since he has been in Florida but it changed him for the better Vasquez said. He likes to play soccer, bike, and chill at the beach. Nahum's biggest inspiration is Cristiano Ronaldo. He took photojournalism because it looks interesting said, Vasquez.  
Nahum says he likes all types of music and that his favorite perfume is 1 Million by Paco Rabanne. Vasquez said he has traveled to New York, New Jersey, Colombia, Ecuador, Peru, and more. His greatest stresses are when a lot of people talk at the same time, or when things go wrong said, Vasquez. He says the hardest thing about online school is waking up early which is pretty relatable. Nahum says that sports come pretty easy to him, he also stated that he has never had an embarrassing public moment. 
Nahum's favorite thing to do on the weekend is hanging out at the beach and going for a late-night bike ride. One funny thing about Vasquez is that he likes to wear his socks on the wrong side. One thing that people don't know about Nahum is that he was born with blue eyes and then his eyes turned green when he was 4. misconceptions people have about Nahum are that he is mean or always sad and that he is a bad student. Nahum's favorite game as a child was Nintendo 64 because it brought him a lot of fun and laughs Vasquez said. Vaquez said that his friends make him laugh and that the best compliment he has ever received was that he has a good taste of style. The motto he lives by is "the lion does not turn when a dog barks" one thing people don't know about Nahum is that he doesn't like everyday things and likes to try new things said Vasquez.
Nahum Vasquez, Contributor
Nov 19, 2020

Single Wheel Passion

(Story/Media)

Oct 05, 2020

Humans of Community (Un) Masked

(Story)