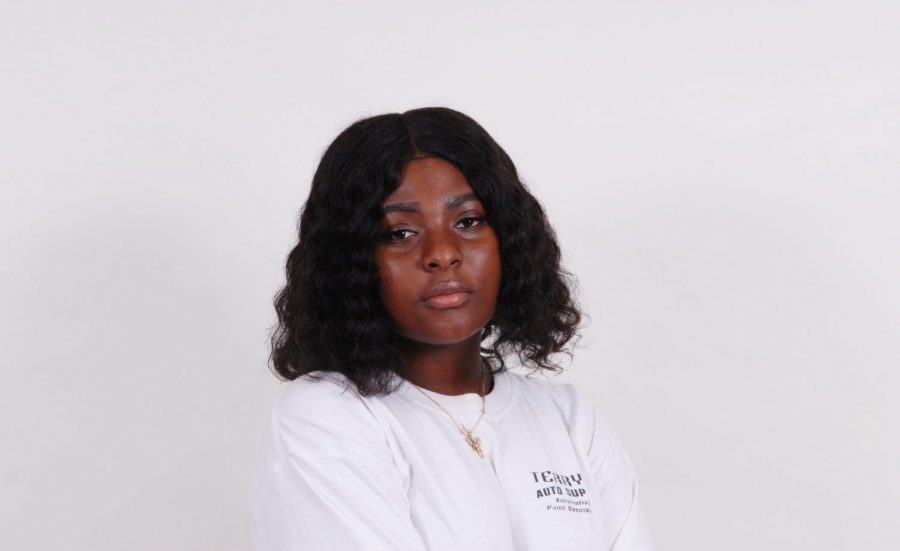 Serena Williams is a 17-year-old senior who enjoys lacrosse, modeling and sewing. She is outspoken and energetic, but she can also be very lazy and a little greedy.
Williams is Trinidadian and St. Thomian. She has four brothers along with four sisters, but when she grows up she doesn't want any children.
Physically, Williams is in pretty good shape. She is short with cocoa skin, black hair and brown eyes.
She lives in a middle class neighborhood and was raised by both parents. Her favorite animal is the Koala Bear, because it reminds the senior of her niece. Her favorite color is red because it makes her think of love. 
Williams goes to South Broward High School, where her favorite subjects are chemistry, computer tech, and art. She loves her teacher Ms. Tharkur because she admires the way they speak in a powerful voice.
She is currently in a relationship with Tyrone Scott, who is very special to Williams despite him leaving to further his education.
Serena's best friend is a teenager that goes by the name Shania Shannon. They get along well most of the time. She also hangs around with Kanasia Williams and Kaylah Newkirk. They enjoy going out together.
"I have no clue what I would do without Serena" said Shannon.
Serena Williams, Contributor
Jan 29, 2020

Humans of Community

(Story)