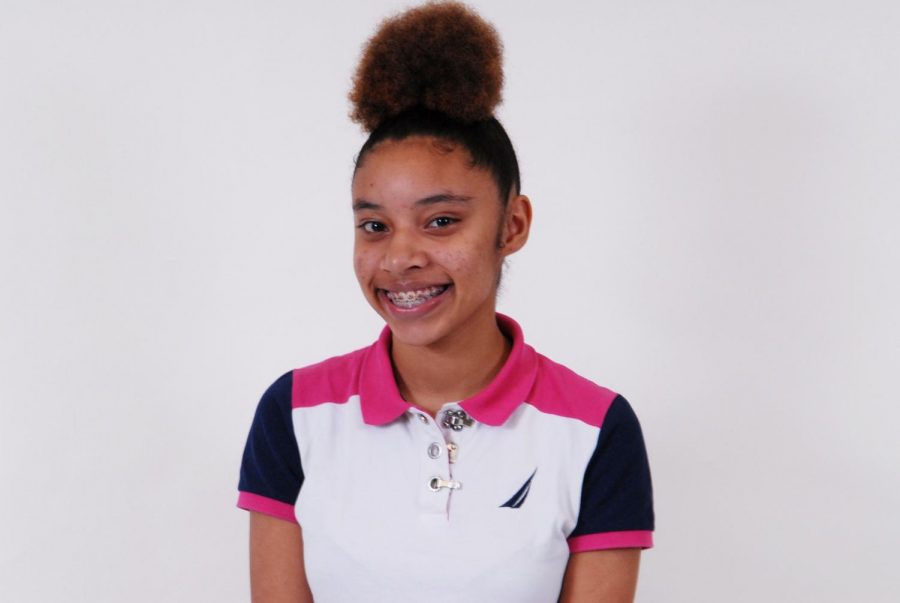 Tramya Stephen
 is a South Broward High School student who likes to read a lot online and is
 interested in writing and photography. She 
always likes to try something new which is the main reason the joined the class.
Her greatest strength academically would be science, and the weakest strength is math, she struggles with it. She reads books on W
attpad
, she would read for an hour. She sleeps and listens to music when she is not in school. 
Stephen doesn't have a job. She doesn't play any sports, and does not play an instrument or does any activities. She is not interested in joining any clubs. Her biggest fears are clowns and failure. She wants to be a pediatrician, and hopes to be
successful
 in 10 years. 
Stephen likes all kinds of music, but mostly rap would meet Nicky Minaj and little Uzi. As a matter of fact, if she could be someone for a day she would be Nicky Minaj because she is famous and rich. She dislikes country music.
 Her favorite movie is "COCO".
One of her dreams is to travel and go to Dubai, Paris, and Jamaica. If Stephen could improve a part of herself she would improve her social skills.
Tramya Stephen, Contributor