Chinese New Year
Hang on for a minute...we're trying to find some more stories you might like.
Chinese New Year is the Chinese festival that celebrates the beginning of a new year on the traditional Chinese calendar, also know as the Lunar New Year or Spring Festival.
There's no set date for this holiday, but this year it falls on February 5.
This years Chinese Zodiac is the Pig, which signals good fortune, especially in wealth and love life, for those born in the Pig years.
Here at South Broward High School, the Chinese Honor Society chose to celebrate the new year by going around school during lunch hours performing the Dragon dance.
The Dragon dance is a traditional dance and performance in Chinese culture. It is most often seen in festive celebrations.
Chinese Dragons are a symbol of China's culture. Dragons are believed to possess qualities like great power, dignity, fertility, wisdom and auspiciousness. They are believed to have control over water, rain, hurricanes and floods. They also are believed to bring good luck to people, and because of this, the longer the dragon in the dance, the more luck it will bring to the community.
Another traditional dance for the Chinese New Year is the lion dance. This dance is performed on big occasions, for good luck, as it is believed that the lion is an auspicious animal. The lion dance has been part of the Chinese culture for thousands of years. The lion symbolizes strength, stability and superiority and the dragon represents power, boldness and excellence.
About the Writer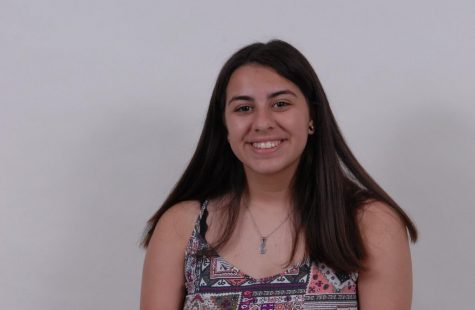 Valentina Aponte, Contributor
Valentina Aponte is a Junior at South Broward High, who loves music and band. Her favorite music to listen to at school or at home is hip-hop. In ten years,...