SBHS Science Olympiad Team Moves to 7th Place in Their 2nd Competition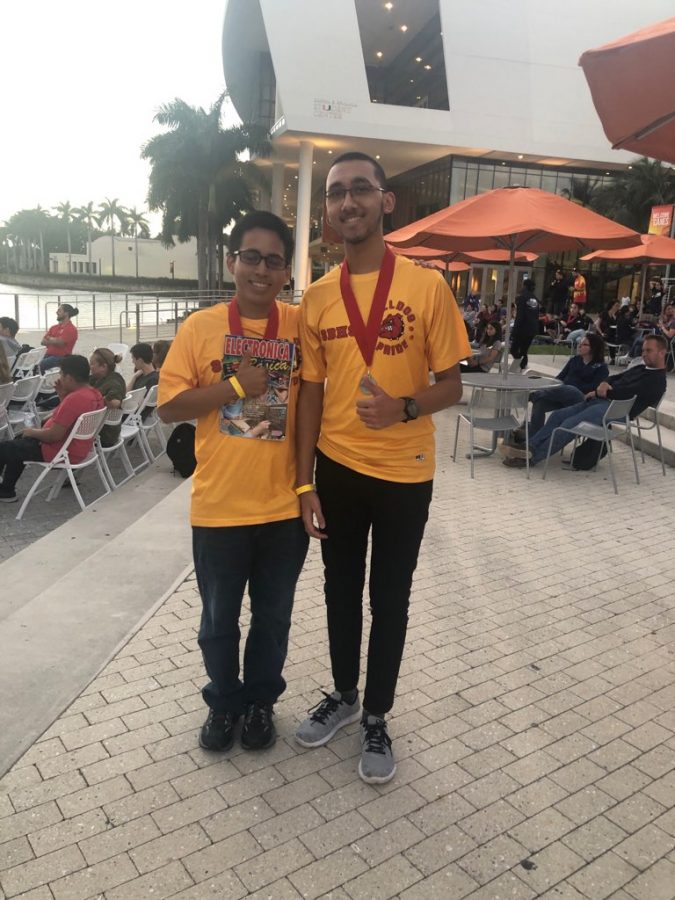 At 6 am on Saturday, most teens are sound asleep. But for 23 South Broward High School Students, on Saturday of January 18th, they sprang out of bed to go to a competition they had been preparing for all year. No, it wasn't District finals in soccer. It was Science Olympiad.  
Science Olympiad is a national student science competition where you can let your "geek flag" fly and win medals for it. Schools across the country organize teams that compete in 23 science-related categories such as: earth science, biology, chemistry, and physics. Usually, there are two or three teams, with a maximum of 15 students. 
This year, the SBHS Science Olympiad team placed 7th, winning ten medals, against ten teams that wholly came from well-funded private schools or science-focused charter and tech schools. 
"That's pretty good, considering our competition is schools dedicated to science," said Jeffrey Scudder, science teacher and coach of the SBHS Science Olympiad team.  
 Because of their 7th placing, they may possibly go to states if students on the team receive higher grades for events they participate in.
"We'll know within the next 10 days whether we've been accepted or not," said Scudder. 
"It's very intense for the coaches and students, too," said Scudder. "This is more about learning something."  
Some people might not realize how much hard work and effort goes into building the contraptions, such as: gliders, bottle rockets, helicopters, mousetrap vehicles, and ping-pong parachutes. SBHS freshman Jackson Harris does.  
"Making challenging builds is fun," said Harris, "but it requires tons of focus and tests."  
He joined because he wanted to practice his engineering and technical skills in various fields of science. He felt he could do exactly that in Science Olympiad.  
"I think if you especially enjoy any sort of topic, Science Olympiad is something to try out," said Harris.  
On the day of the competition, Harris felt a variety of emotions. 
"I was excited to be competing against other hard-working teams. Though I was nervous I felt I was going to lose," said the SBHS freshman.  
Others on the team agree. SBHS junior Joanna Ruiz has been involved since her 8th-grade year and has competed in four competitions, so she has advice to offer "newbies." 
"Each event is different. I'd just say gather all your notes and study everything you feel like you can do," said Ruiz. 
Although she was nervous, Ruiz was determined to do well in three events she competed in: "Ornithology" ( identifying different bird species and their characteristics), "The Sound of Music" (students build instruments and tests on the science behind the music), and "Write It, Do It" (students create detailed instructions to build a contraption and another student has to build it from those instructions).  
 "Every year, I feel determined and set on winning," she said.  
Seventh place is good for the SBHS team, especially since it was only the second time that the high school has competed. But the team has their site set on states for next year. At least the top three.  
"We've recruited the best students in the school," said Scudder. "It is still possible that we make it to the state competitions if someone pops right of the bubble."
About the Writer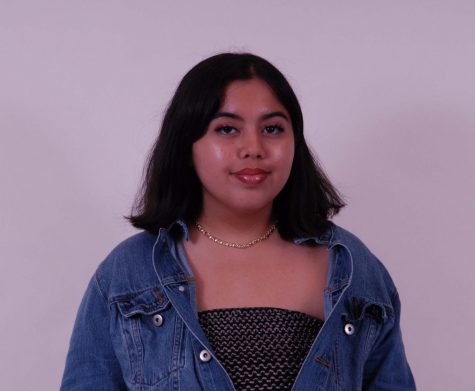 Karla Rubio, Contributor
Rubio is a 14-year-old freshman who attends South Broward High School and loves fashion and makeup. To her, clothing is a big part of expressing herself...