A Tale Of Suspension
Hang on for a minute...we're trying to find some more stories you might like.
I am dropped off in front of a dull, beige, ominous building. I go through double doors and am greeted by  muscled, humorless security guards in grey shirts. They take my phone, any personal belongings and make me remove my jewelry. All of this is placed in an envelope. They make me take off my shoes, check my socks and pat me down. Sounds like jail? Maybe it's the last stop before jail.
I didn't want to go there, and I'm pretty sure you don't either. Drugs, fighting and suspension. That's how you get there. How I got there? Well, I'll let you guess.
I'm escorted to the class I was assigned based on my grade level. I enter a room with a good atmosphere, no bad vibes. I'm addressed as "Ms. Green," by my homeroom teacher, Mr. Gordon. He tells me to sit anywhere, but to behave.
Glancing around the room, I see nothing but life lesson posters. One by one, he asks us why we were there and listens to everyone's stories, I concluded majority of the class were present because of Marijuana or interconnected with drugs.
In order to avoid a misdemeanor on my record, I would have to complete the program successfully, no in between. Bummer? I know.
Ms. Bartelle & Mrs. Lewis were cut from a different cloth I'll say. They taught us how to manage our anger and played videos on bullying.
Being in the P.R.O.M.I.S.E. program for your unacceptable behavior should change the way you view yourself and the way you treat others. You'll learn, as you get older, that rules aren't made to be broken.
On the outside looking in, it isn't always peaches and cream. Everyone makes mistakes, you just have to learn to dust yourself off and exceed everyone's expectations.
Since that unforgettable experience, I haven't been the same. And I mean that in a good way. My grades have improved and I'm surrounded by the right type of people.
Talk about change of heart.
About the Writer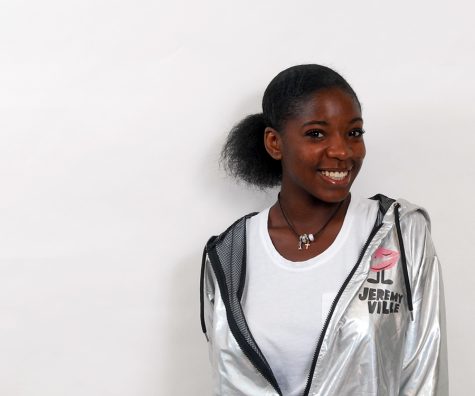 Zaria Green, Contributor
Zaria Green is an inspiring lawyer with a passion for dance and basketball. You can catch her "repping" the Golden State Warriors and singing r&b ballads...