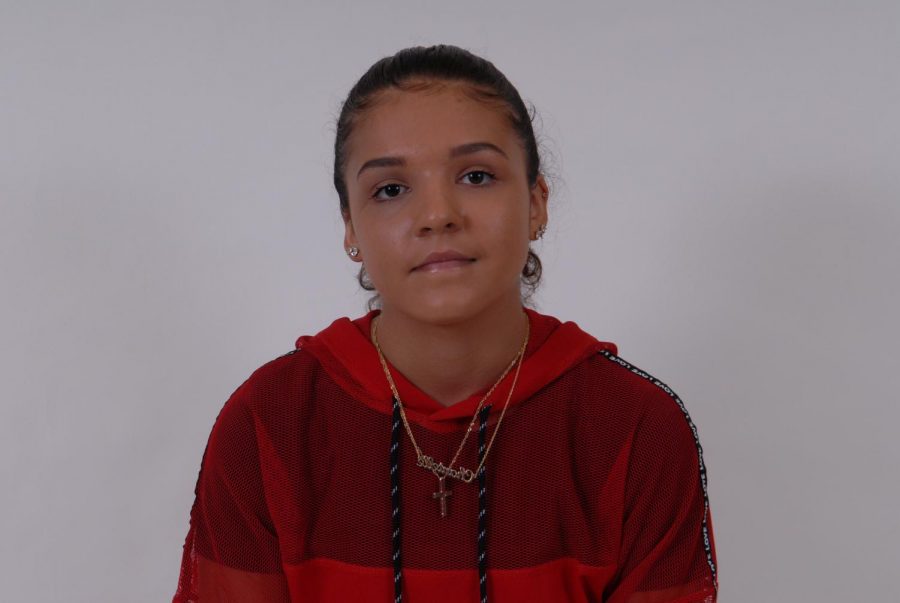 Chantelle Vazquez
is the
epitome of
a
stylish
, with her bling accessories
 and
trendy
clothing. Along with her fashionista abilities, she likes makeup as she feels it is also a form of entertainment. 
Vazquez
 is a
15-year-old sophomore student who attends South Broward Highschoo
l.
Vazquez took journalism class
with an expectation of learning more about the world, more about famous celebrities, and how it has an impact on journalism. Not only w
a
s this an easy fit course for her, but it followed her interest.
 I
n Vazquez's 
free time
,
she enjoys listening to rap music because
it is such a big genre and
lyrics can leave such an
impact
. 
She also enjoys being on her phone
as it's a form of entertainm
ent and a way to spend time.
While spending time on
her phone, she
likes to bask into what's going on with celebrities such as music artists.
With Vazquez's 
strongest subjects
, 
her greatest strength takes place
in her early childhood class
as she has experience with younger children, that
being her younger siblings
.
  Her fun and bright personality allows her to
enhance her ability with
he
lping younger children.
Chantelle Vazquez, Contributor
Mar 20, 2020

CORONAVIRUS WARNING

(Story)