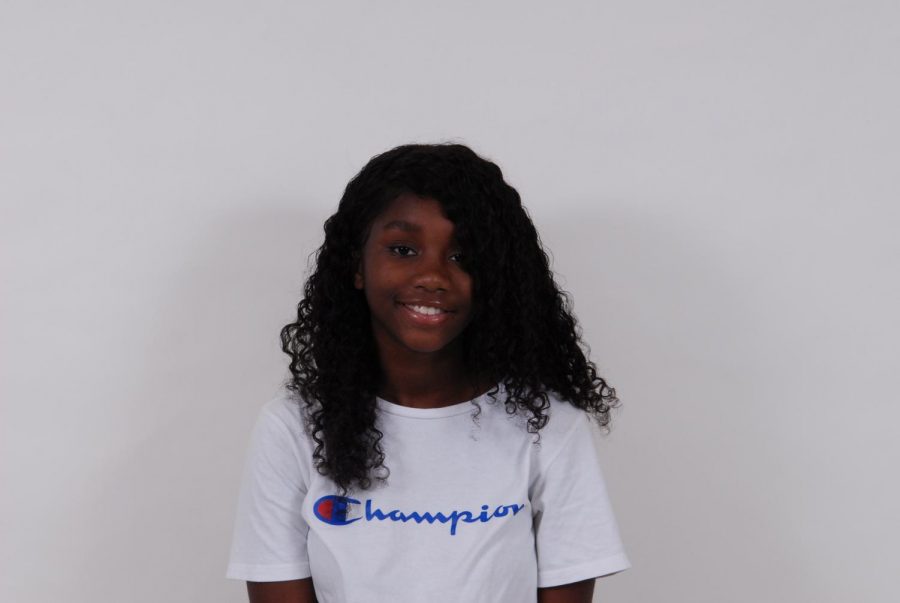 Markalya Lee is a 14- year-old freshman at South Broward High School. In journalism her interests are photography and writing. Lee felt like this would be a good opportunity to get better in writing. Lee is good in math, but struggles in history. She reads a lot on social media for an hour daily for news.
After school Lee spends her time hanging out with her friends. Lee wants to tryout and play flag football. Lee enjoys rap music, but dislikes country. Lee's favorite movie is Rampage.
After high school she hopes to pursue something in culinary arts. Lee's favorite food is seafood. She has a fear of red ants after having a bad experience.
Lee's ideal outfit would have to be jeans, graphic-tee, and vans. She tends to not like wearing dresses.
Lee's favorite animal is a zebra because she likes how each one has their own unique and individual stripe; She has a passion for animals.
Markalya Lee, Contributor
Feb 27, 2020

Under The Radar Cheerleaders

(Story)

Jan 29, 2020

Humans of Community

(Story)

Nov 19, 2019

Attention Teens: Sexting Can Ruin Your Life

(Story)