SBHS Basketball: Helping Me On My Journey
Hang on for a minute...we're trying to find some more stories you might like.
A typically good day for me starts with a basketball and a hoop, playing for around two or three hours, resting in the afternoon, and going outside to play again at night. Playing basketball helps me get through the day, just by picking up a ball and dribbling it brings me a sense of comfort and meaning. I know that basketball has been a huge helping hand in keeping me stay out of trouble and has caused me to focus more on school.
I had been at Hallandale High School before transferring to South Broward High School. Once I became a Bulldog, I felt like I had found the school best for me to play my favorite sport. Here, I have a respectful coaching staff that loves all their players equally, and teammates that treat me like family.
I've been playing basketball since the age of three. When I was younger I used to go outside and play at the park in front of my grandma's house. I would practice and play against anyone I could so I could better my skills. I was put on my first basketball team organization when I was in the third grade, and I ended up playing ball all throughout elementary and middle school which lead into high school.
As for my future, I plan to go to college and get a degree. Basketball is without a doubt my passion, my motivation in life. Going pro would be a dream come true. As a Bulldog, I know my chances are better because of my coaches. They push me to be the best I can possibly be, on and off the court, they know how bad I truly want to achieve my goals. All I need is a ball in my hands and my eyes on the future, and I know my dreams will become my reality.
About the Writer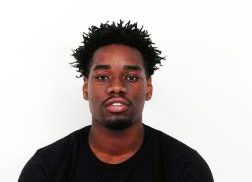 John Ferguson, Contributor
Meet John, he's an aspiring NBA superstar. He is very passionate about sports, especially, basketball and football.  If John could go anywhere in the...