The New Normal
New Security Measures Are "Unfair" Students Say
Hang on for a minute...we're trying to find some more stories you might like.
Following the mass school shooting at Marjory Stoneman Douglas (MSD) earlier this year, schools in Broward County have tightened security in an effort to avoid another mass school shooting. South Broward High School is following suit.
The new rules are easy: Single point entry into the school and students must wear IDs at all times. It's the punishments that have students feeling disrespected, some even harassed. 
The severity of penalties for not wearing ID's and not having a pass increase as the offenses increase.
First offense – detention (caught without a pass) ID ($5 for a new printing of new ID)
Second offense – $5 for new ID, and detention
Third offense – call to a parent, $5 for new ID, and internal suspension
Fourth offense – external suspension and loss of activities for up to a month
Earlier in the school year, school administration held a positive behavior assembly in order to inform students of the security changes and advise students of the new penalties for breaking school policy.
"These [rules] are non-negotiable," said Head of Security Mr. Darius Saunders, to an auditorium crowded with more than 500 SBHS Seniors.
Students have reacted differently to the new policies. Some agree that they feel safer with the new restrictions.
"The new security measures do make me feel safer than I did before, especially the single point of entry," said SBHS Junior Stephanie Acosta.
Jenson Avellan, a senior, holds two differing views on new security measures.
"While I feel like students should have their IDs on them at all times," said Avellan," I feel they are pushing it too far."
He feels that no one feels safer with these measures and that the policies are making it harder for the students and administration. 
"Let's be honest here, I'm totally against it, but a metal detector would make the school safer," said Avellan.
Other students believe that the strictness of campus security is disrespectful and unfair.
Lee (a senior who didn't want to give her full name), believes the new punishments are too intense.
"They need to stop playing with us," she said, "it was never that deep."
Lee believes the rules to be too serious around referrals and ID policy. She, along with other students, feel that the administration treats them as if they are the threat. Even after being familiar with school staff, students feel as if they are being treated like strangers.
"Most of us have come here for four years now, they know our faces!" she said.
Lee's comments come after exiting the positive behavior assembly, where many of the students feel that school faculty and security are taking the measures too far. Some students state that as they switch classes throughout the day, they often get "harassed" by faculty to visibly show their IDs. Every student is told to wear their ID on a lanyard. Some say this "limits" their freedom to express themselves, as certain teachers are against wearing them anywhere but around their neck.
One senior, who didn't want to be identified, think the policies have gone too far.
"Everything is different, both good and bad changes come with IDs. But the referrals and dress code stuff takes away from freedom to express yourself," she said.
 The new punishments have stirred up old feelings on the dress code policies. Rules such as a shirt sleeve being at least three fingers wide, shorts being well below your fingers with your hands at your side, and no open-toed shoes, are being deemed "unfair". Female students are especially upset by these rules because they feel it "limits" their freedom and style, especially in a humid state like Florida. The inability to design or alter IDs without facing detention seems to be even more limiting.
Many seniors, like Megan, feel the dress code is too restricting and the punishments are too severe.
"People should dress how they want as long as it is tasteful!" Megan says. "Most of us have been seen here for years. It's not fair we can't personalize ID's," she said, "They look bad and make our outfits look dumb."
Though the new policies have upset some students, administration and teachers believe it has created a safer atmosphere around campus. Teachers like Miss Saiz, the teacher for economics and sociology, believe the security measures are called for.
"We can't forget why these rules are here. I understand why students are upset but it's for a reason," said Miss Saiz, referring to the MSD shooting hitting so close to home.
Mr. Saunders clarified that the five dollar fee for ID is going toward supplies for the IDs including lanyards, ID clips, the plastic ID cards themselves, as well as ink for the special printer.
He believes some students' reaction to the policies to be immature.
"Things have changed. These are the steps we are taking to make the school safe," said Saunders, "This is the new normal."
About the Writers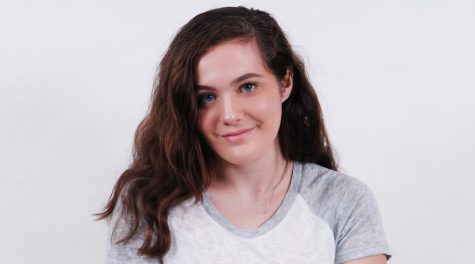 Alexa Meyer, Editor
Elena Key is a junior at South Broward High School and aspires to do a lot when she grows up. Her hobbies are dancing, makeup, singing, and academic activities. ...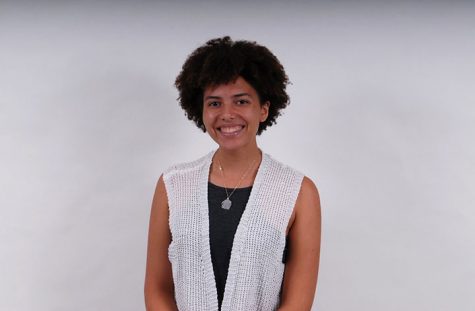 Ellie Branson, Editor
Ellie Branson is a Senior at South Broward High. Her main focus in journalism is to write stories to inform the public about important things that affect...