Now Hiring! Or Are They?
  Last year, college student Eva Jones had a bank account balance that always floated around $200. This year, thanks to COVID it's dropped to zero.  
The 19-year-old FIU freshman was laid off six months ago when sales at her store were at an all-time low. She hasn't been able to find work since. 
"Making $8.56 an hour was never too little for me," said Jones. "But now that I'm making nothing, I can see the real value of a dollar." 
Jones had worked steady hours and made a good amount of money, but after quarantine and a raging pandemic, she noticed her hours got smaller and smaller.  
Jones said that working in a small retail store forced many people to be let go because they weren't supplied with enough hours to give around to everyone and the company wasn't making enough money to support everyone. 
"My hours kept decreasing slowly, from once a week, to once every 2 weeks, to only 3-4 days a month," said Jones. "It didn't even feel like I was working anymore." 
During her high amounts of free time, Jones kept herself busy with school and other activities she enjoys. She is still looking forward to starting her next job whenever that opportunity arises. 
According to CIDRAP.edu, 20.6 million Americans have lost their jobs since March 2020. The unemployment rate rose to 14.7%. Nothing about losing your job during this time was personal.  
"I just have to keep an open mind and stay positive because I'm not the only one in this situation," said Jones. 
The next student that was interviewed on the topic of unemployment was 16-year-old Camila Brown. Brown just turned 16, which is the age you can legally start working at most businesses and she hasn't had the best of luck recently. 
"It seems like businesses right now just want someone who can get the job done quickly," said Brown. "I don't have much experience to prove that so it's harder for me to prove myself." 
Brown is in her third year of high school and she is ready to start looking for her first job. 
When it comes to job searching and interviews, one of the big questions they ask you about is your experience. When first starting out, sometimes it's difficult to answer a lot of the questions they ask you with such little experience. 
"I've gotten called in for two interviews and I tried my best to show myself off as a hard worker and outgoing person, but I never got called back," said Brown.  
Brown said she wasn't totally sure if the reason behind her not receiving a call back was just because of her having little work experience or other things such as availability. 
"I want to put in a good number of hours at a job, maybe 15-20," said Brown. "But I also have to stay focused in school at the same time and not overwork myself." 
While working and being in school at the same time, having an open availability is more difficult. Sometimes the hours may be harder to schedule due to a less-open availability. 
Brown said all she must do is stay persistent and show how much she wants to work, and she will be able to get a job. 
"I have to show my true colors," said Brown. "I tell people I'm motivated and hardworking, so I also have to show it no matter what." 
Lastly, Lilly Marin, a 20-year-old college student who lost her job back in August of 2020, has been searching for a job to support herself.  
Marin works hard so she can provide for herself and get herself through schooling.  
"I'm not struggling too bad at the moment," said Marin. "But I still have to keep searching so I don't use up all of my savings." 
Marin has had jobs all throughout high school and college, but just like many other people, she was let go due to COVID-19.  
Many students looking for work while in school tend to prioritize school first and then continue to job search in their free time. It's important for students to put their best foot forward and try not to become demotivated due to the struggle of job searching. 
"I had mixed feelings about losing my job in the first place, I had to remind myself not to take it personally," said Marin. 
Marin has been handling her situation well, but she says she's had to change a part of her lifestyle to make sure she was still saving a good amount of money until she gets a job again. 
"I love going out to eat but sometimes the extra cash is worth it, I could just choose to eat at home for most of the time," said Marin. 
While there are levels to the struggle, a lot of people are dealing with the loss of employment during a time like this. It's important to remind yourself to keep trying and have a positive attitude.  
About the Writer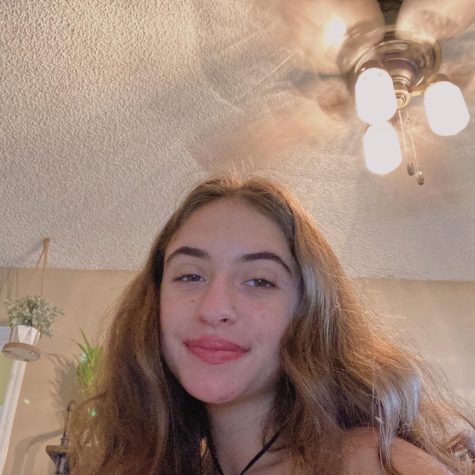 Olivia Colabella, Contributor
This is Olivia Colabella, a 17-year old senior at South Broward High School. Her interests include photography and personal writing. Throughout high school,...