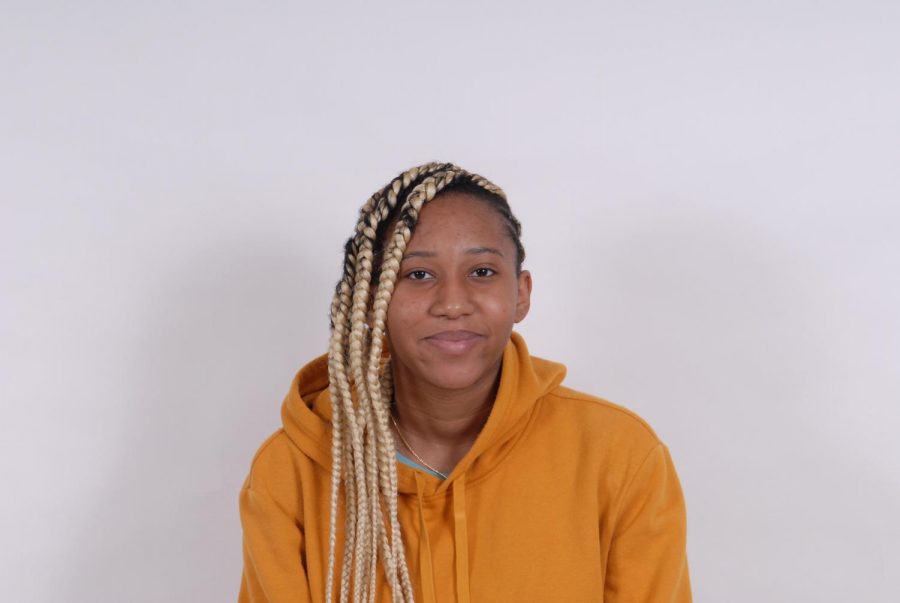 Qynesha Pierre is a sophomore at South Broward High School, where she writes news stories at home. She is very passionate about math because she wants to be an accountant,  Her greatest strength academically is anything with numbers. She struggles with remembering certain things which is reliable.
Her academic weakness is history, she spends 3 to 4 hours being on social media playing math games to test her skills
When she is not in school she either; sleep, watch Netflix , playing PS4 , eating sweets or playing on her phone.
One of her greatest fears which i am sure some of you out there can relate to are insects - any type such as spiders , big worms that wiggles, etc.
 She hopes to be a multi-millionaire, her role model is her mother because she quotes " we act the same".  In 10 years, she will like to finish traveling the entire world.
Pierre considers herself a cat person because she likes to her things in her own special way. She music that she listens is rap, r & b and hip-hop because she likes the beat and the lyrics.
Her favorite food will be a burger with buffalo wings and a bag of hot fires because " it is a good combination, who wouldn't agree", and her favorite color is red and the super power that she will like is invisibility because she could get away with it.
Qynesha Pierre, Contributor
Mar 04, 2020
Jan 29, 2020

Humans of Community

(Story)

Nov 05, 2019

Principal Fired Over Holocaust Comments

(Story)

May 17, 2019

The Outbreak of Airpods

(Story)

Feb 26, 2019

Top 10 Easy Gifts for Valentine's Day

(Story)

Feb 26, 2019

Students Spill on Westboro Baptist Church Protest

(Story)

Dec 13, 2018

'Tis The Season To Be Giftin'

(Story)

Oct 25, 2018

Halloween Coming Up

(Story)