The SBHS County Cheer Meet
Hang on for a minute...we're trying to find some more stories you might like.
At the county competition, SBHS cheer squad landed in fourth place. The team competed in the small division group during the competition on December 16 at Dillard High school.
SB was one of five teams and improved their standing by scoring higher than the previous competition.
Although the team placed fourth out of five spots in this competition, it was still a win.
"I think we did a lot better than our last competition," said freshman Noa Chesal. Referring to the fact that the team did not place in their previous competition.
It took hard work and determination to ensure the performance would be stunning and impress the judges. This meant a lot of practice, which left the girls working on the routine up to six days a week.
"They were expected to perform to their fullest capacity, and hit all their stunts," the teams' coach, Ms.Bruns said.
"The girls work very hard and are committed," Bruns added
The continuous improvement within the team is a good motivator, as most of the team is new this season it is harder to perform complicated stunts. Recognizing their improvements helps the team push forward to learn new things.
"I think the team did great, for the amount of skill we have, compared to other teams," freshmen Ashley Charles said.
The Cheer squad hopes to bring even more power and enthusiasm into their next competition. Aiming to improve and move up the ranks in the cheer world.
About the Writer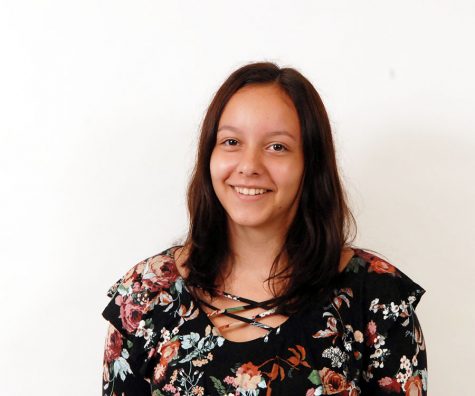 Emma Rogers, Contributor
Meet Emma, a young, vivacious French Canadian new to South Broward this year. This sassy sophomore enjoys swimming, color guard, and meeting new people....