Graduation Gift Ideas
Hang on for a minute...we're trying to find some more stories you might like.
The school year is coming to an end, and we'll all be going on break for the next two months. But a certain group of people will not be coming back.
The seniors of South Broward will be graduating this year and finally leave high school. For graduation, their loved ones like to give them presents for this accomplishment. Getting something that they will love is hard especially if it's for an event this special. Here are 10 graduation gift ideas to get someone.
Bracelet- A cute bracelet with little charms is a nice gift for your loved one, maybe even a cute graduation-themed charm bracelet. If not a charm, maybe just
one that looks nice. They will love it anyways. If you wanna get the expensive ones then go to Pandora, but if you want cheap, pretty ones for around $30, you can find one on Etsy.
Keepsakes- Keepsakes are cute and look fancy. If you don't know what that is, it's a little glass figure with anything you want engraved on it. Put a nice message for the person graduating, saying how proud you are for them and how much you love them. It only costs $24 to make your own personalized keepsakes on PersonalizationMall.com.
Money- Lots of people love money as a gift. Money makes people happy. It is their graduation, they deserve something that makes them happy. That money can also help them in some sort of way. They're starting a new chapter in their lives, college, living on their own, traveling. It could help start their post- high school life off better.
A Car- Get them a car if they don't have one already. Some of them will be off to college and will need a car to drive around and to come visit sometimes. If their car is old or run down, buy them a brand new one or maybe a used car.
A Ring- A cute little ring is a good idea. Especially if  this person loves jewelry. Lately, people have a lot of rings on their finger. Get them a ring that looks really nice, maybe carve something into it, like a certain word or quote. Yes, this could cost a lot of money, so this gift isn't for everyone. Just remember, it's for someone you love.
Cap-shaped Porcelain Music Box- Maybe this gift isn't for everyone but it's a really nice idea. Some people may find this boring but in reality, it's pretty cool. On the box, it will have year you graduated, your name and the school name. The box will play "Pomp and Circumstance."
Teddy Bear- Something simple and cheap. It doesn't cost that much to buy a bear. Around this time, you can find graduation bears in almost every store for mostly under $15. If you don't want to get them a small little teddy bear, buy them a huge one, those are the best. Easily find them in Walmart, Publix, Walgreens, CVS etc.
Party- Throw this person a party. Let everyone know that they graduated. Invite everyone and anyone. This will easily show them that you are happy and proud that they did this. To make it more special, make a speech. Say how much you love them and how proud and amazed that they did this.
Silver Graduation Fortune Cookie- It's not a real fortune cookie, so please if you decide to get them something like this, tell them cause this will easily break their teeth. It's a silver shaped fortune cookie that holds a "fortune" inside when you open it. You come up with the fortune before you give it to them.
Yourself- You are the best graduation gift. Just showing up and being there for them is a gift. Showing your love and support to them is amazing. They just want to see how happy you are to see them graduation. If you can't get them something, they will probably understand. Just you is enough to make them happy.
About the Writer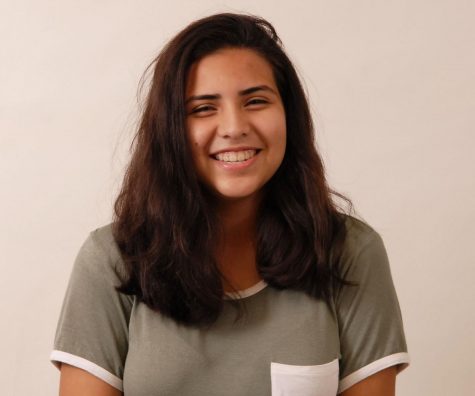 Samantha Ruiz, Contributer
This is Samantha Ruiz, an amazing writer who hopes to do well in high school and dreams to become a journalist. What interested her in journalism was that...