SBHS Winter Concert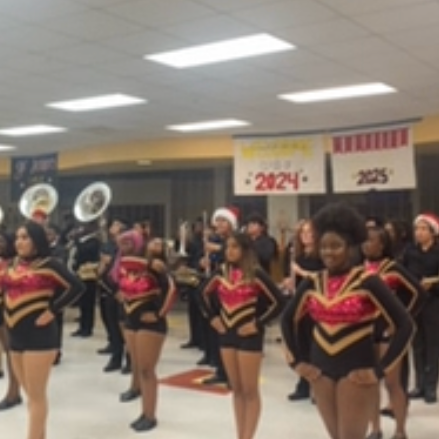 Thursday, December 9th, 2021 South Broward High School's band held a winter concert in the cafeteria.
With many people who showed up, the band and color guard had a lot of pressure, and they did not dissapoint.
The choreography to the music selection everyone was entertained in this exciting concert.
None of the members skipped a note, and kept with pace throughout the entire event.
The best part of the whole concert was in the crowd, with this concert bringing all the students together to watch their fellow classmates preform to their fullest level.
The color guard never missed a step and were all synced the whole time.
The event as a whole was just an amazing experience for everyone watching and everyone involved.
"It was amazing, the music was phenomenal," said SBHS student Malachi Fox.