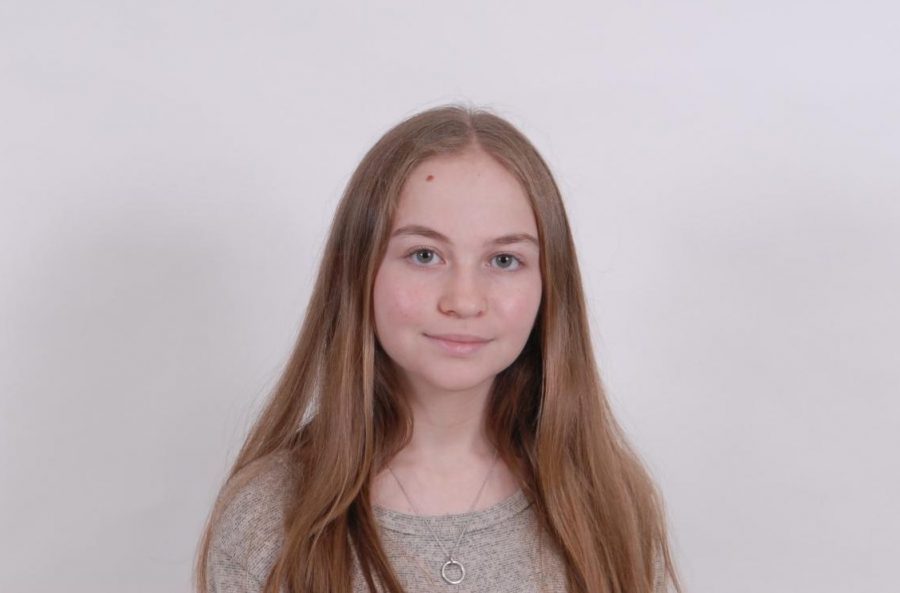 Alexandra Realmuto is a 15-year-old at South Broward High School. She has a passion for photography and writing. Realmuto's greatest strength is her attention to detail whereas her lowest strength is overthinking too much. Her favorite social media platform is Instagram. You will always see her dressed cute with a crop top and jeans.
Realmuto sees herself in 10 years majoring in psychology. Her dream university would be Colombia University.  She wants to go there due to the amazing psychology program. Her favorite thing to do is travel. If she could travel anywhere in the world it'd be France, Italy, and Spain. Realmuto's dreams and hopes are to be successful and never live a boring life.
Her role model is Ellen Pompeo, the star actress in the show "Grey's Anatomy", who worked hard to become the well-paid access on the famed Netflix series. Her hard work paid off and is an inspiration to Realmuto.
Realmuto's plans on continuing in joining Math Honor Society, Science Honor Society, Model UN, Multicultural Club, and last but not least Journalism Club. She will be a very busy person this school year. She is striving to get the silver cord in which she has 43 hours so far. combine these two and use as an introduction to this paragraph.
Alexandra Realmuto, Editor
May 21, 2020

South Broward High School Has It's First Black Valedictorian

(Story)

Apr 30, 2020

Introverts and Extroverts Have Different Takes on Social Distancing

(Story)

Jan 29, 2020

Humans of Community

(Story)

Apr 08, 2019

Widespread Dangerous Challenges on Social Media

(Story)

Mar 10, 2019

Bleed Kits in Broward Schools

(Story)

Mar 07, 2019

The Counselor Controversy

(Story)

Dec 04, 2018

SBHS Hosts Experts on Red Tide

(Story/Media)

Nov 19, 2018

The Buzz About Toy Story 4

(Story)

Oct 09, 2018

Hurricane Michael

(Story)

Oct 09, 2018

Multicultural Club/Latinos in Action and the Cultures of South Broward

(Story)