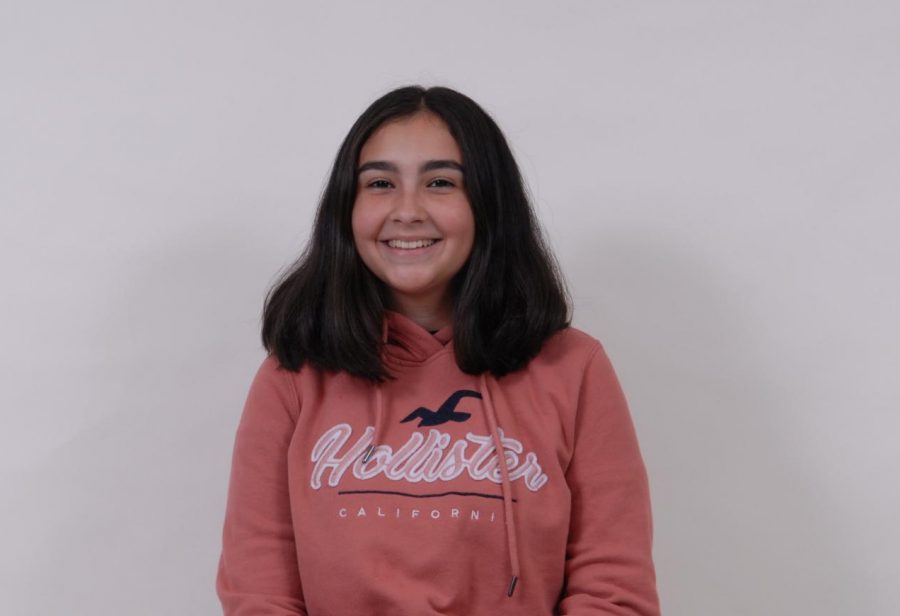 Amy Caceres is a 14 year old ninth grader who's interests in journalism lay in photography and writing. She is hoping to improve her social skills through journalism.
She lived in Panama for nine years before moving to Florida. In ten years she would like to be in college to further her education. Caceres'
academic strength is writing and her weakness is math.
She scrolls through Instagram throughout the day to get her news.
 S

he's very passionate about music, specifically pop and 80's

.

Caceres would like to meet Rosa Parks and Bonnie Right, because they are women role models. She would also like to meet Daniel Radcliffe because he played Harry Potter in the film.
I

f the freshman had a superpower, she would like the power of invisibility, so she would be able to sneak around. S
he'
s afraid of the dark and
refers to herself as a creative person. Her
ideal outfit is a
baggy hoodie and jeans
.
Some of her favorite things include the
movie "The Others
"
, spaghetti, and Harry Potter books. She likes
owls and the color red. 
Amy Caceres, Editor
May 14, 2020

Listen Up: Teens Mental Health During Quarantine

(Media)

Feb 24, 2020

Chicago Auditions

(Story)

Jan 29, 2020

Humans of Community

(Story)