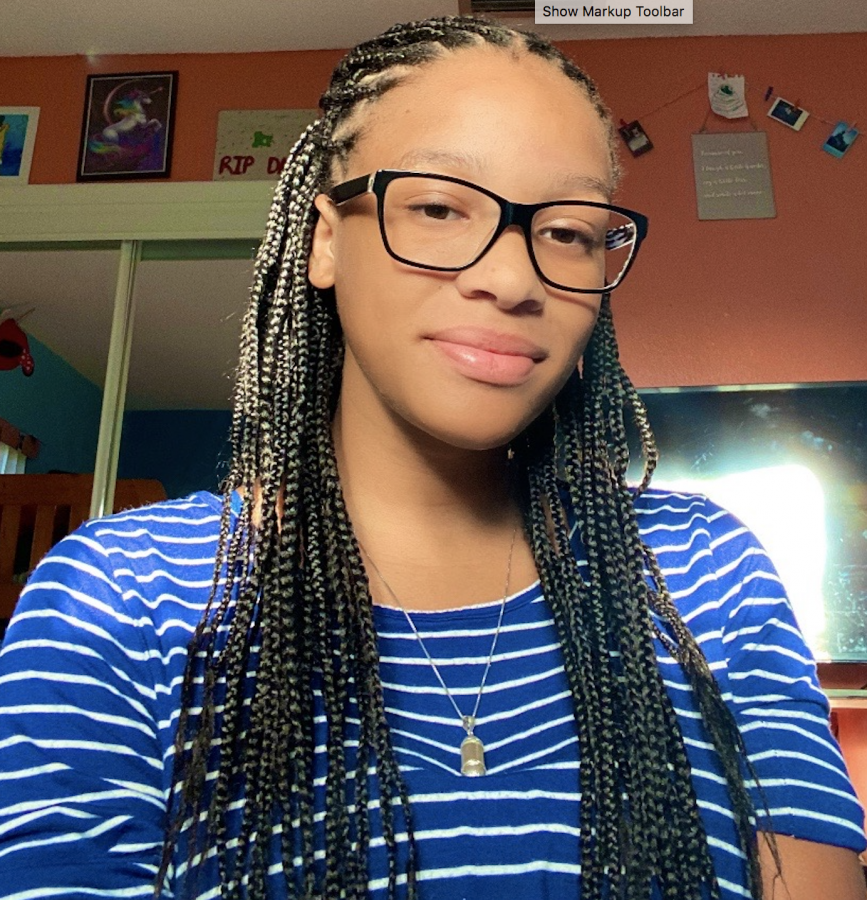 Bryannah Azim is a 15 year old sophomore at South Broward High School. She
enjoys photography and took photojournalism to further enhance her skills.
Aside from photojournalism, she also likes Marine biology along with other sciences. They come easy to her, passing those classes are a breeze for her; however, online school has made things a bit tougher.
"Online school is harder than physical school because it is not easy trying to learn this way," said Azim. "I don't have my teachers there to be able to speak to them face-to-face."
She grew up in Florida, but frequently travels to Maryland. She has also traveled to most of the East Coast, Nevada, Illinois, Turks and Caicos, and the Bahamas.
"Living in Florida all my life has had a great impact on me," said Azim. "I was able to form strong relationships with people that have had great influences on me." 
Azim's nickname is "Bry." Everyone calls her that instead of her real name, Bryannah. Her favorite book is "Life as We Knew It" and her favorite musical is Hamilton. She also enjoys food and she says that she is "open to try different kinds of food."
Three misconceptions people have about her are that she is always happy,  that she is older than she really is because of her tall figure, and that she is a shy person.
Azim looks up to her mom and dad. To her, they are such strong people. They set an excellent example to Azim.
Bryannah Azim, Photographer
Dec 03, 2020

Running a New Business During COVID-19

(Story)

Oct 05, 2020

Humans of Community (Un) Masked

(Story)