McArthur Varsity Volleyball Player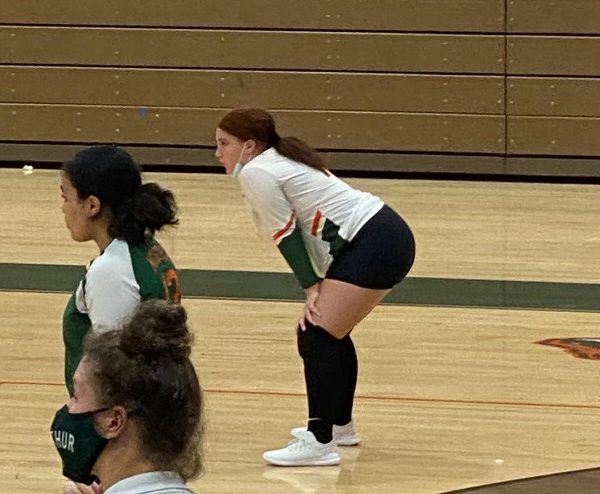 Lia Russell is a freshman at McArthur High School and has played volleyball since she was in sixth grade. She plays two positions, outside hitter and side hitter.
Due to COVID-19, the rules of playing have changed. For example, she hasn't been able to give celebratory high fives or congratulatory hugs to her friends.
"I miss hugging and hyping my teammates when we got a score," said Russell.
She was inspired by her father.
"My dad played so many sports when he was young, so now it's a family tradition for me to follow his steps," said Russell, "Volleyball gets me excited and hyped, just everything about the sport is interesting."
She wants to be successful in volleyball and improve at it, She loves being a part of a team.
"For my future, I want to get varsity every year to be able to get a scholarship and graduate," she said.
Quarantine has helped her a lot to be able to exercise and get active during the pandemic. It's a good distraction for her. Once she gets there and starts playing she forgets everything.
"I like the fact that I can take all my anger off by smacking a ball," she said. "It's a good way for me to let out all the stress from school."
Russell calls volleyball a good way to meditate and concentrate on winning.
She doesn't like it when her teammates can't communicate. Russell wants everyone to work together as a team because that's the only way they will be able to win the game.
About the Writer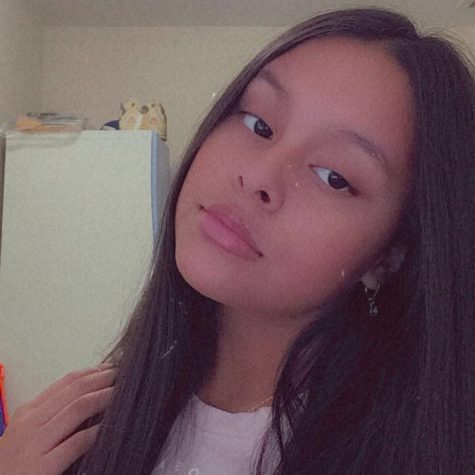 Camila Chang, Contributor
Camila Chang, 13, is a freshman at SBHS She played on her previous schools volleyball team for three years and was in a robotics team. She has lived in...