Powderpuff
Senior boys and girls switch roles for the day during the annual powderpuff.
Hang on for a minute...we're trying to find some more stories you might like.
South Broward has an annual powderpuff game where senior boys and girls trade roles for the day. Senior boys have to cheer while girls compete against each other in flag football. In the video above, the guys are attempting to do straddle jumps. This has been going on for several years.
About the Contributors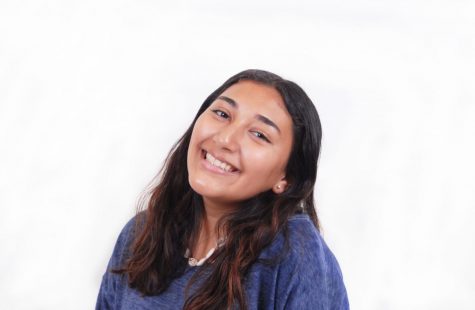 Renata Hernandez, Multi-Media
Renata is a 15-year-old Sophomore at SBHS, who took journalism because she loves photography. She aspires to be a dentist and in 10 years she sees herself in New York completing dentistry school. When Renata joined this class she was really shy, but now she came out of her shell. She likes to dress comfortably in a simple shirt with cute ripped jeans. Her favorite role model is Shay Mitchel, the pretty little liars actress, because she is very fun and pretty. Renata's favorite food is crackers. She also hates any flying bug.
Sofia Culotta-Louzan, Contributor
Sofia is a freshman at South Broward High. She loves photography, writing, and graphic design. She considers herself to be independent and has a lot of common sense (which is useful), even though she may be prone to procrastination sometimes. When she's not reading or writing she spends her free time as an internet hobo, surfing the web and watching her favorite YouTubers, Dan and Phil.