Girls Volleyball Season Comes To A Close
Hang on for a minute...we're trying to find some more stories you might like.
SBHS Girls Volleyball Team bumped, set, and spiked it into districts. The Lady Bulldogs finished their 2018 season with mixed results, managing to pull off eight wins to their nine losses. They ended up fourth in districts after a nerve-racking game against McArthur High. The took a loss but you could tell they gave it their all.
The gym at McArthur high had no air-conditioning on the day of districts, this made it terribly hot and muggy to play in. Four amazing volleyball teams still gave it everything they had and competed against each other to see who would move on to state finals.
The season started off slow as Coach Jimenez and Coach Mark had a hard time forming the teams, but after giving so much of their time and effort, they picked the girls they felt would best suit the team. The coaches helped everyone improve on their play in their separate positions and taught them the basics and new knowledge about volleyball.
One important game was played on October 1, 2018 where the scores came close against Cooper City High. The first set the Lady Bulldogs started strong carrying good momentum throughout the set. Bulldogs won the set. The Bulldogs carried their momentum through to the second set and kept playing there hearts out until they won the set. When the third set came around bulldogs started getting tired and slowed down, here is where Cooper City took over. Cooper City then managed to take the third, fourth, and final set and won the game. Cooper City High School is one of South Browards biggest rivals in sports, and although the SBHS girls volleyball team lost, they got close and because of that the girls took this game as a learning experience. They realized what you can accomplish when you put in effort and hard work.
The 2017 Lady Bulldogs Volleyball team also had mixed results with four wins and four losses.
The Lady Bulldogs are ready to start and finish strong next year. They are ready to take home many more wins, a district title, and hopefully a States title.
Good luck next year Bulldogs.
About the Contributor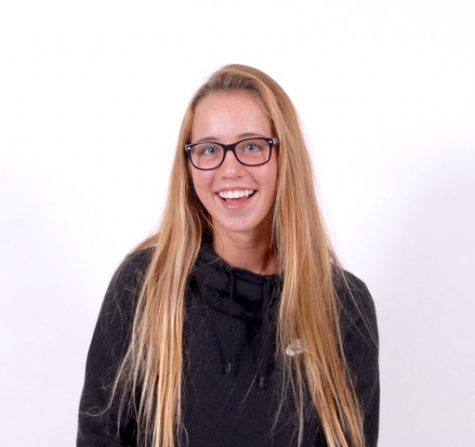 Isabel Gleeson, Editor
   Isabel Gleeson is a curious soul, seeking adventure behind the lenses of a camera. She is a motivated web designer and catches the thrill in any...