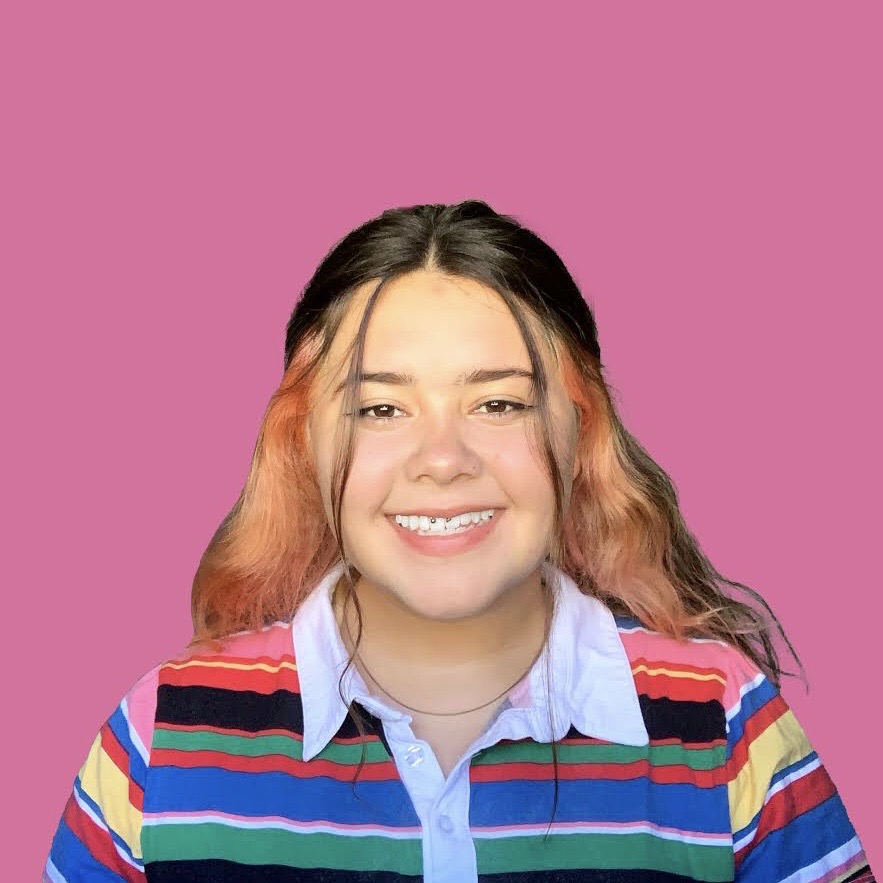 South Broward High School's Angie Jaramillo is the quintessential extroverted sophomore. With their bubbly personality, Jaramillo is a favorite among their peers. They have a sister and two half brothers. Jaramillo's siblings and parents were all born in Chile; they were the outlier and was the only one born in the United States.
Jaramillo took journalism in their freshman year. They decided to take it again, because of the knowledge and skills gained from being in the class.
"Interviewing new people is a joy to me," said Jaramillo. "It's one of my favorite parts about this class."
They say that for them, writing is an amazing way to learn about new things such as, people, places, and "basically everything."
Jaramillo thinks faster than they speak. They feel like they can write forever. Thoughts can just spill out on the page for them. Jaramillo doesn't have to worry about thinking twice before they speak.
However, journalism is not the only thing Jaramillo is passionate about. They meditate, paint, skateboard, loves visiting new places. They want to study abroad in South Korea to learn the language and lifestyle.  This type of curiosity interconnects with their passion for writing and learning about other cultures.
"I've always had a thing for learning new cultures." Said Jaramillo. "Korea has always been in the forefront of my mind."
Angie Jaramillo, Editor
Dec 02, 2020

Black Lives Matter Agenda is Good for School Curriculum

(Story/Media)

Nov 09, 2020
May 07, 2020

Bulldogs Tik-Tok About Coronavirus

(Story/Media)

Jan 29, 2020

Humans of Community

(Story)

Nov 19, 2019

01000010 01100101 01101000 0110… (Behind the Scenes of First Tech Challenge)

(Story)