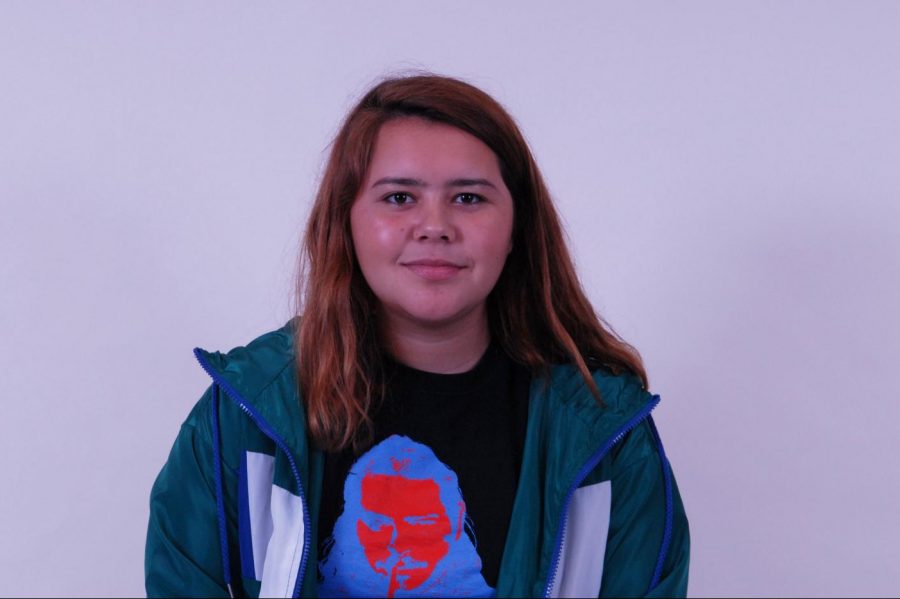 Angie Jaramillo's favorite artists are Logic, The Wallows, and Billie Eilish because she's inspired by their music and their songs are pretty catchy. She is passionate about writing, which would explain why writing and math are her greatest strengths academically.
She likes to hang out with family after school and loves going to the movies and the beach . She enjoys shows like disenchantment and that 70's show, and her favorite movie is Baywatch. Jaramillo has three dogs and plans to get more. She also likes pandas, but for obvious reasons has none.
Career wise she wants to either work for the government or learn about criminology. Like most people, she dislikes country music and tends to lean more towards alternative. Her greatest weaknesses academically are science and reading, and she considers herself more independent, like a cat.
She tends to get her news through live broadcast channels like local 10 or Channel 7.  She has a sister and two half brothers, that are all older than her. On any given day you can see her wearing vans, jeans, and a random big t-shirt.
Angie Jaramillo, Contributer
May 07, 2020

Bulldogs Tik-Tok About Coronavirus

(Story/Media)

Jan 29, 2020

Humans of Community

(Story)

Nov 19, 2019

01000010 01100101 01101000 0110… (Behind the Scenes of First Tech Challenge)

(Story)