Fortnite vs. PUBG
Hang on for a minute...we're trying to find some more stories you might like.
There is a lot of video games coming out today on PS4, Xbox one, and PC. Games that people have a lot of differing opinions on. The market is blowing up with a whole lot of new games coming out. Two of the hottest new games out right now are called Players Unknown: Battlegrounds and Fortnite. Both of those games are on PS4, Xbox one, PC, and mobile.
To start off with why Fortnite is a popular fun game and why people like it and play it all the time is because of the unique mechanics of the game that make it stand out. The game is a Battle Royale-style game where 100 players drop from a flying bus down to an island and fight each other for the 1st place victory. It's a survival game similar to the Hunger Games. Fortnite released on July 25, 2017. At the time it wasn't a popular game and only a small number of people were playing it. The reason not a lot of people were playing it is because the graphics weren't very attractive, but as time went on the new version of Fortnite developed and the graphics got better. Fortnite is so addicting that it has been in the news numerous times because of its interference with students and their school work. According to social media, students have been posting on Instagram of themselves playing on school computers in class.
Now to talk about another game that is popular around the world that people are playing is called Player Unknown: Battlegrounds (PUBG). How the game works is similar to Fortnite. A hundred people go from one side of the map to the other in a plane and drop down wherever they choose and collect supplies and materials to help them combat their enemies. While similar to the aforementioned game, the graphics are way more up to date and there is a better variety of what you can pick up off the ground. Plenty of people that play and love video games have their own suggestions and reasons why which one is better. Twitch, an app that people use to stream gameplay live to their viewers, has had many of its users garner thousands of views on their gameplay of both of these games.
In conclusion all of the games we have today are meant to be played and just for anyone to have fun with.
About the Writer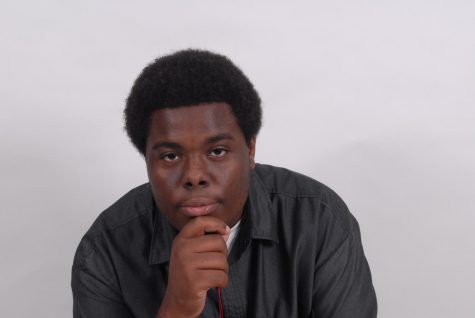 Rooney Martin, Contributor
Rooney Martin is a sophomore currently attending South Broward High School. One thing that intrigues Martin about journalism is photography. Although he...