Top 10 Halloween Movies to Watch this October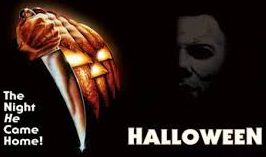 Sorry, there are no polls available at the moment.
It's now spooky season; the perfect time to watch those Halloween movies everyone knows and love. But since there are so many, which Halloween movies should you watch? These are the top 10 movies people voted you should watch this season.
10. Scream
This slasher-horror movie became an iconic horror classic when it first debuted in theaters in 1996. Scream manages to be funny while still adding cleverness and fright into the mix. The movie is about a masked maniac who begins to stalk high school students in a California suburb.
9. Nightmare on Elm Street
Nightmare on Elm Street is a classic slasher film about Midwestern teenagers that become victimized by a disfigured murderer named Freddy Kruger. Kruger preys on the teenagers' dreams, which in result kill them. This movie is perfect if you are into those iconic Halloween movies that keep you tip-toeing.
8. Hocus Pocus
Hocus Pocus is about a teenager, named Max Dennison, explores an abandoned house with his younger sister Dani and Max's newfound friend, Allison. Earlier in the day, Allison tells Max a story about their supernatural town Salem. Max dismisses the story and doesn't believe Allison for a second. n the abandoned home, Max then releases a coven of evil witches.
7. Addams Family
This comedic Halloween movie is about a con artist and her son taking advantage of a family member's absence in the Addams' Family.
6. Monster House
The Monster House is about three children who find out a neighboring home is haunted and with Halloween approaching, the trio has to find a way to destroy the house before other trick-or-treaters are hurt.
5. Beetlejuice
This movie is about two people, Barbara and Adam Maitland, who die in a tragic car accident and then find themselves haunting their country residence, unable to leave the household lot. The house is then sold to an unbearable man named Deeztes and her daughter Lydia. The Maitlands attempt scares the dysfunctional family away, but their efforts attract a spirit named Beetlejuice whose help becomes dangerous to both Lydia and the Maitlands.
4. Edward Scissorhands
Tim Burton's Edward Scissorhands is a 1990 dark fantasy film about a scientist who beings to create an animated human being. The scientist, unfortunately, dies before he can finish assembling Edward, leaving Edward with scissors instead of hands. A woman named Peg finds Edward and takes him home, where he falls for Peg's teen daughter. Despite Edward's kindness and love, he is labeled as an outcast due to his scissor-hands.
3. Nightmare Before Christmas
Tim Burton's Nightmare Before Christmas is a Halloween classic that is enjoyable for everyone. This movie follows Jack Skellington, the Halloweentown's beloved pumpkin king, and how he has become bored with the traditions of Halloweentown: scaring people in the real world. When Jake stumbles upon Christmastown, he plots to bring Christmas under his control by kidnapping Santa Claus and taking over the role. But as Jack discovers even the best-laid plans of mice and skeleton men, he soon realizes everything can go seriously wrong.
2. The Shining
This movie is based on the Stephen King horror novel about a writer and his family who are snowbound in a huge hotel. In the hotel, a number of hauntings are experienced which are either caused by the hotel itself or the writer's dementia.
1. Halloween
Now, this is a very iconic movie, with its sequel being highly anticipated for the last couple months and mysterious story, how could you not have at least a small appeal to this movie. John Carpenter's Halloween (1978) is a suspense/thriller movie. On a cold Halloween night in 1963, six-year-old Michael Myers brutally murdered his 17-year-old sister, Judith. He was then sentenced to be locked away for 15 years. But on October 30, 1978, while being transferred for a court date, 21-year-old Michael Myers steals a car and escapes Smith's Grove, a town in Kentucky. He then returns to his quiet hometown of Haddonfield, Illinois, where he looks for his next victims.