Firefighters Change Procedures to Fight Coronavirus
When Broward County firefighter Carl King is dispatched to a call, he usually grabs his turnout gear, But not on a signal 67. On that call, he grabs an M95 or higher-level respirator or a face mask, disposable gloves, eye protection, and a gown or coveralls, because he might be dealing with a possible COVID-19 patient. 
"Ordinary calls can take much longer now because of staffing and decontamination," said King
After bringing the patient to a hospital, the ambulance must be decontaminated by deep cleansing which involves thoroughly cleaning out the inside of the vehicle.
 "If an ambulance is being decontaminated there needs to be another truck to cover for it, often from a different station, which might make them take longer to respond to an ordinary call". 
A firefighter paramedic and hazmat tech who has been working with the Broward Sheriff's Office for 15 years, King said that the process of dealing with an ordinary call (i.e. a car crash or fire) has also changed. Now, the driver is to never leave the driver's seat and firefighters working on scene are supposed to try and keep distance from each other as well as other people on scene. He says the precautions make the job harder because "If you need help with grabbing or reaching something that you would normally be able to receive help with you might not be able to get that help,." said King.
 Firefighters must also use new levels of teamwork to do their job that they might have not had to before.
  "The job is definitely harder, but it is still possible," says King.
Aside from dealing with coronavirus patients, life around the fire stations has changed as well. Anywhere from 10-20 people can be working at Station 17 in Ft. Lauderdale, and they must now adhere to CDC social distancting guidelines, including wearing masks and keeping a distance.
 "Around the station everybody has to wear a N95 mask or facemask of some sort and if you are working at a station with over 10 people in it everyone has to try and stay away from each other until there is a call" said King. "It is hard to get used to seeing everybody with a mask on but that is the new normal now". 
The new protocol is even affecting meal time. In order to maintain a six-foot distance from each other, firefighters have put all the tables together to form one long table, upon which meals are served.
The precautions are necessary as the threat from the virus is real. In when? a BSO deputy and a dispatcher died from the virus, and as of May 5th, 105 other BSO employees have been tested positive. In the event a firefighter has tested positive for the coronavirus, they are sent to stay home and not come to work until they have tested negative at least twice.
"I know somebody who contracted the virus," said King. " I do not know how sick they got, but after being isolated for several weeks they are now negative for the virus and are back at work.".
Morale in firefighters has always been high and even during these times it still is. Firefighters are a tight knit group, more so in trying times. King doesn't see the masks, distancing, and changes in call responses lowering morale among fellow firefighters.
"If anything, the virus boosted morale among us because our jobs are dedicated to helping people and right now people really need our help," said King.
About the Writer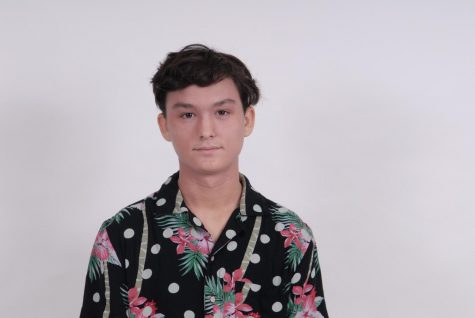 Dylan Montesi, Contributer
Dylan Montesi is a 16-year-old junior at South Broward High School. He started journalism freshman year with yearbook and continued it in his junior...